Wywiady Cules12 @31.10.2017 | Przeczytano 428 razy
Jeden z dyrektorów Barcy nie ma wątpliwości, że Barca zasłużyła na zwycięstwo w tym meczu!
Tuż po zakończeniu spotkania w Pireusie krótkiego wywiadu na jego temat udzielił jeden z dyrektorów Barcy, Guillermo Amor. Oto, co na poszczególne tematy miał do powiedzenia.
Wynik:
Mieliśmy wszystko, by wygrać. Piłka nie chciała wpaść do bramki. W ostatnich paru minutach zabrakło też trochę szczęścia, To nie było łatwe starcie, Olympiakos grał twardo i nie odpuszczał, jednak remis nie do końca nas satysfakcjonuje.
Gra:
Od początku do końca staraliśmy się kontrolować mecz, udawało nam się to. Zmuszaliśmy rywali do obrony, sami próbując strzelić gola, ale brakło szczęścia i precyzji.
Tabela:
Wciąż jesteśmy liderami i oby tak zostało do końca. Chcemy wygrać grupę, by mieć łatwiejsze losowanie w dalszej fazie. Mecze Juve i Atletico pokazują, że tutaj każdy mecz jest trudny.
Uraz Roberto:
Szkoda go, ponieważ grał dobry mecz. W ostatnim czasie dostawał więcej czasu gry, dlatego mam nadzieję, że jak najszybciej wróci do zdrowia. Trzymaj się, Sergi!
---
ZOBACZ TAKŻE: Busquets: Było nas stać na więcej
---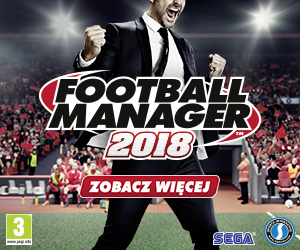 Źródło: sport.es
Tagi: Amor, Barca, fc barcelona, FCB, Liga Mistrzów, Olympiakos
Dziś, 14:11
0
Transfery
Thiago Silva może przeszkodzić w sprowadzeniu Coutinho do Barcelony
Dziś, 13:53
0
Konferencje prasowe
Ivan Rakitić: Juventus to jedna z najlepszych drużyn w Europie
Dziś, 13:26
0
Składy
Przewidywane składy Juventus - Barcelona
Wczoraj, 20:42
1
Wywiady
Valverde: Zrobimy wszystko, by wygrać
Wczoraj, 20:25
0
Kadra FCB
Kadra na mecz z Juve
Wczoraj, 17:47
0
Liga Mistrzów
Barca bliska awansu do fazy pucharowej
Wczoraj, 17:33
0
Wywiady
Jordi Alba: Barca zawsze musi wygrywać
Wczoraj, 17:27
0
Ciekawostki
Semedo bliski zawieszenia w Lidze Mistrzów
Wczoraj, 17:21
1
Zapowiedzi
Strzeż się, Stara Damo!
Wczoraj, 12:21
2
Transfery
Barca szykuje ofertę za Özila
FC Barcelona -...
Wypowiedź...
SOM EL BARCA
Atletico...
Real Sociedad...
Barca 1-2...
Więcej
Reklama