Wywiady Cules12 @31.10.2017 | Przeczytano 179 razy
Hiszpan nie ukrywa, że remis nie do końca go satysfakcjonuje.
Po remisie Barcelony w Pireusie w strefie dla mediów pojawił się Sergio Busquets. Hiszpan wypowiedział się na temat samego spotkania, gry rywali, a także wspomniał o awansie do kolejnej rundy.
Gra rywali:
Zawsze ciężko gra się przeciwko tak ustawionym rywalom. Wielu zawodników Olympiakosu nawet nie opuszczało połowy, zależało im na czystym koncie. Takie rzeczy się zdarzają. Jestem pewien, że na sto takich meczów, dziewięćdziesiąt pięć udałoby się wygrać.
Sytuacja w tabeli:
Mimo remisu nasza sytuacja wygląda dobrze. Nie wiem, ile mamy przewagi i czy w ogóle ją mamy. Muszę spojrzeć w tabelę.
Gra Barcy:
Staraliśmy się wygrać to spotkanie. Oddawaliśmy sporo strzałów, próbowaliśmy wchodzić w pole karne, akcji skrzydłami, była też poprzeczka. Uważam, że kontrolowaliśmy to spotkanie i było nas stać na dużo więcej.
---
ZOBACZ TAKŻE: Sergi Roberto z urazem
---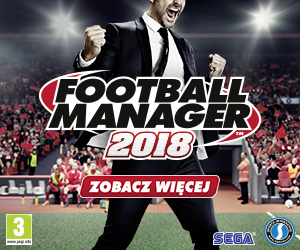 Źródło: mundo deportivo
Tagi: Barca, busquets, FCB, FCBarcelona, Liga Mistrzów, Olympiakos
Dziś, 14:11
0
Transfery
Thiago Silva może przeszkodzić w sprowadzeniu Coutinho do Barcelony
Dziś, 13:53
0
Konferencje prasowe
Ivan Rakitić: Juventus to jedna z najlepszych drużyn w Europie
Dziś, 13:26
0
Składy
Przewidywane składy Juventus - Barcelona
Wczoraj, 20:42
1
Wywiady
Valverde: Zrobimy wszystko, by wygrać
Wczoraj, 20:25
0
Kadra FCB
Kadra na mecz z Juve
Wczoraj, 17:47
0
Liga Mistrzów
Barca bliska awansu do fazy pucharowej
Wczoraj, 17:33
0
Wywiady
Jordi Alba: Barca zawsze musi wygrywać
Wczoraj, 17:27
0
Ciekawostki
Semedo bliski zawieszenia w Lidze Mistrzów
Wczoraj, 17:21
1
Zapowiedzi
Strzeż się, Stara Damo!
Wczoraj, 12:21
2
Transfery
Barca szykuje ofertę za Özila
FC Barcelona -...
Wypowiedź...
SOM EL BARCA
Atletico...
Real Sociedad...
Barca 1-2...
Więcej
Reklama