Wywiady Silent @31.10.2017 | Przeczytano 124 razy
Niemiec mówi, że zawodnicy Barcy poruszają temat polityki.
Marc-Andre Ter Stegen śledził wydarzenia w Hiszpanii w ostatnich tygodniach od czasu przeprowadzenia referendum w sprawie niepodległości. Niemiecki bramkarz powiedział, co sądzi na temat obecnej sytuacji politycznej.
Czytałem dużo na ten temat. W czasie ostatnich dwóch meczów duża część miasta była zamknięta z powodu protestów. Widzę i czuję, że ludzi są dumni, że są Katalończykami i chcą być niezależni. Widziałem też protesty ludzi, którzy mimo wszystko chcą zostać w Hiszpanii. Jest to skomplikowane z racji na uczucia, które kierują ludźmi. Właśnie z tego powodu jest mi ciężko ocenić obecną sytuację.
Ter Stegen dodał również, że zawodnicy rozmawiają na temat niepodległości Katalonii:
Oczywiście piłkarze interesują się kwestią niepodległości i referendum. Mamy w zespole kilku zawodników, którzy urodzili się w Katalonii. Każdy ma swoją opinię na ten temat i wszyscy szanujemy opinie innych.
---
ZOBACZ TAKŻE: Trudna sytuacja Andre Gomesa
---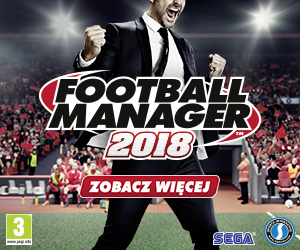 Źródło: Sport
Tagi: Barca, fc barcelona, FCB, La liga, ter stegen
Dziś, 14:11
0
Transfery
Thiago Silva może przeszkodzić w sprowadzeniu Coutinho do Barcelony
Dziś, 13:53
0
Konferencje prasowe
Ivan Rakitić: Juventus to jedna z najlepszych drużyn w Europie
Dziś, 13:26
0
Składy
Przewidywane składy Juventus - Barcelona
Wczoraj, 20:42
1
Wywiady
Valverde: Zrobimy wszystko, by wygrać
Wczoraj, 20:25
0
Kadra FCB
Kadra na mecz z Juve
Wczoraj, 17:47
0
Liga Mistrzów
Barca bliska awansu do fazy pucharowej
Wczoraj, 17:33
0
Wywiady
Jordi Alba: Barca zawsze musi wygrywać
Wczoraj, 17:27
0
Ciekawostki
Semedo bliski zawieszenia w Lidze Mistrzów
Wczoraj, 17:21
1
Zapowiedzi
Strzeż się, Stara Damo!
Wczoraj, 12:21
2
Transfery
Barca szykuje ofertę za Özila
FC Barcelona -...
Wypowiedź...
SOM EL BARCA
Atletico...
Real Sociedad...
Barca 1-2...
Więcej
Reklama