Wywiady Buli1234567 @12.10.2017 | Przeczytano 803 razy
W wywiadzie dla Mundo Deportivo Brazylijczyk opowiedział o swojej pracy, a także skomentował postawę Pique i rolę Messiego w klubie.
Filipe Luis, obrońca Atletico Madryt o swoim zawodzie:
Podoba mi się moja praca. Wiąże się to z dużą presją, ale pracuje mało, a zarobki są wysokie. Nie chciałbym tego zamienić na nic na świecie. Większość piłkarzy żyje w bańce. Wydaje im się, że jeśli idą z markową torbą czy mają buty za 400 euro i osiem tatuaży to ludzie będą ich szanować. Zapominają o prawdziwym świecie. To klasyczne zachowanie, przyjdź i kup sobie drogi samochód za pierwsze wynagrodzenie.
Brazylijczyk o sytuacji w Katalonii i Pique:
Szanuję ten ruch, ale w świecie, który dąży do zjednoczenia i otwartych granic nie ma na to miejsca. Nie podoba mi się, że społeczeństwo chce się zamknąć. Myślę, że to dlatego, że myślę po brazylijsku. W Brazylii lewo, prawo nie ma znaczenia, ludzie zawsze stoją dumni, gdy słyszą hymn. A co do Pique, jestem jego fanem chociaż często nie zgadzam się z tym, co mówi. Odważnie się wypowiada, podobnie jak Arbeloa. Nie boi się powiedzieć tego, co myśli i chciałbym, żeby wielu piłkarzy było takich jak on.
Filipe również wypowiedział się o Messim:
Leo jest tak dobry, że może wygrać ligę, grając w przeciętnej drużynie. Barca utrzymuje się na szczycie dzięki niemu. Zawsze prowadzi zespół do zwycięstwa, nawet gdy w jego otoczeniu nie dzieje się dobrze. Rozegrałem przeciwko Messiemu 30 meczów i nie da się go powstrzymać bez faulu. Zawsze podaję mi rękę po meczu i gratuluje, kiedy wygramy. Mam duży szacunek dla niego, jest najlepszy.
---
ZOBACZ TAKŻE: Transfer Coutinho już w styczniu?
---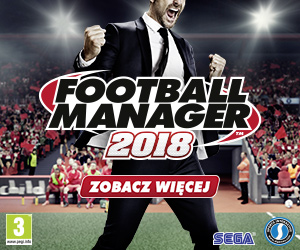 Źródło: Mundo Deportivo
Wczoraj, 22:56

2
Relacje
Camp Nou w 2017 roku pożegnane zwycięstwem!

Wczoraj, 20:07

0
Składy
Oficjalne składy: Barcelona - Deporivo

Wczoraj, 09:56

0
Składy
Przewidywane składy: FC Barcelona - Deportivo de La Coruña

Gru 16, 23:58

1
Wywiady
Valverde: Jesteśmy optymistami

Gru 16, 20:54

0
Kadra FCB
Kadra na mecz z Deportivo La Coruna

Gru 16, 19:11

1
Doniesienia
Iniesta na celowniku chińskich klubów

Gru 16, 16:13

0
Transfery
Andre Zanotta: Wiemy, że Barca się nim intersuje

Gru 16, 15:11

2
Transfery
Borussia Dortmund chce podkupić Jerry'ego Minę

Gru 16, 15:06

0
Doniesienia
Fanatik: Arda Turan blisko Galatasaray

Gru 16, 15:03

0
Zapowiedzi
Przystawka przed Klasykiem - rozbić Deportivo!
FC Barcelona -...
Wypowiedź...
SOM EL BARCA
Atletico...
Real Sociedad...
Barca 1-2...
Więcej
Reklama