Wywiady Phenom @17.09.2017 | Przeczytano 2049 razy
Brazylijczyk po raz pierwszy skomentował sagę z nim samym w roli głównej.
Pomocnik w wywiadzie dla ESPN przyznał, iż jego zamiarem było trafienie do ekipy Ernesto Valverde:
Otrzymałem ofertę pracy, z której chciałem skorzystać. Wszyscy wiedzą, że byłem zainteresowany transferem na Camp Nou. Otrzymanie oferty od tak wielkiego klubu to dla mnie zaszczyt.
Dodał on również, że ten temat jest już zamknięty, a on sam musi się skupić teraz na występach dla The Reds:
Ostatni miesiąc był dla mnie trudny, jednak to już przeszłość. Teraz muszę skupić się na rozegraniu dobrego sezonu w moim obecnym klubie. Gra Liverpoolu to również ogromny zaszczyt. Obiecuję, że dam z siebie wszystko.
---
ZOBACZ TAKŻE: Pod Lupą: Getafe - Barca
---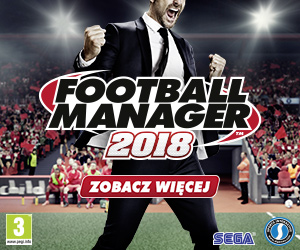 Źródło: MD
Tagi: Barca, Coutinho, fc barcelona, FCB, La liga, Liverpool, Transfery, wywiad
Dziś, 13:34
0
Spekulacje
Mascherano o krok od Hebei China Fortune
Wczoraj, 22:23
1
Doniesienia
W jaki sposób Barcelona ma zamiar pozyskać Griezmanna?
Wczoraj, 18:50
1
Wywiady
Messi: Rana po finale w Brazylii jeszcze się nie zagoiła
Wczoraj, 18:35
1
Transfery
Arda Turan rozmawia z Galatasaray
Wczoraj, 18:13
1
Transfery
Deulofeu może zmienić klub już w styczniu
Wczoraj, 11:29
0
Transfery
L'Equipe: Liverpool wybrał następcę Coutinho
Gru 12, 15:55
1
Transfery
Goretzka planem transferowym Barcelony
Gru 12, 15:07
1
Wywiady
Semedo: Ronaldo nie strzela w Primera Division, ale zdobywa bramki w Lidze Mistrzów
Gru 12, 14:25
0
Transfery
Gwiazdy Serie A na celowniku Blaugrany
Gru 12, 14:23
1
Liga Mistrzów
Chelsea ma sposób na Messiego
FC Barcelona -...
Wypowiedź...
SOM EL BARCA
Atletico...
Real Sociedad...
Barca 1-2...
Więcej
Reklama