Wywiady Manse1899 @19.03.2017 | Przeczytano 1087 razy
Kapitan Barcelony krótko podsumował wygrane stracie z Valencią
Andres podsumował ważną wygraną Barcelony:
Uważam, że to my kontrowaliśmy grę, strzeliliśmy cztery gole. Oni strzelili dwie bramki, wykorzystali swoje okazje i ogólnie zaprezentowali się nieźle. Dla nas jest najważniejsze, że to my wygraliśmy mecz, bardzo nas to cieszy.
Kapitan dodał również, że jego drużyna mogła zdobyć więcej goli:
Jesteśmy szczęśliwi, mogliśmy strzelić więcej goli, jednak najważniejsze było wygranie i rozegranie dobrych zawodów.
Hiszpan skomentował również pierwszą bramkę Andre Gomesa:
Wszystkie gole są ważne. Dla niego jest to na pewno ważne wydarzenie, bo to pierwszy gol dla Barcelony. Dopisujemy sobie trzy punkty i kontynuujemy walkę o mistrzostwo.
---
ZOBACZ TAKŻE: Messi nie zagra z Granadą
---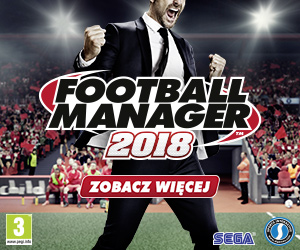 Źródło: as/marca
Tagi: Barca, fc barcelona, FCB, iniesta, La liga, Valencia, wywiad
Dziś, 20:05
3
Składy
Znamy oficjalne składy na mecz w Turynie!
Dziś, 16:54
1
Ciekawostki
Nominacje do jedenastki roku UEFA
Dziś, 16:32
1
Wywiady
Allegri: Barcelona świetnie zachowuje równowagę, i gra w defensywie
Dziś, 16:03
0
Wywiady
Dybala: Messi jest Maradoną naszych czasów
Dziś, 15:52
0
Kadra FCB
Kartka Suareza anulowana, Pique wciąż zawieszony
Dziś, 14:11
0
Transfery
Thiago Silva może przeszkodzić w sprowadzeniu Coutinho do Barcelony
Dziś, 13:53
0
Konferencje prasowe
Ivan Rakitić: Juventus to jedna z najlepszych drużyn w Europie
Dziś, 13:26
0
Składy
Przewidywane składy Juventus - Barcelona
Wczoraj, 20:42
1
Wywiady
Valverde: Zrobimy wszystko, by wygrać
Wczoraj, 20:25
0
Kadra FCB
Kadra na mecz z Juve
FC Barcelona -...
Wypowiedź...
SOM EL BARCA
Atletico...
Real Sociedad...
Barca 1-2...
Więcej
Reklama