Wywiady aniajes @19.03.2017 | Przeczytano 471 razy
Andrea Pirlo wypowiedział się na temat losowania par ćwierćfinałowych Ligi Mistrzów i pojedynku Juventusu z Barceloną.
Włoch przyznał, że nie będzie to podobny pojedynek, do tego który oglądaliśmy dwa lata temu.
To będzie inny pojedynek niż ten sprzed dwóch lat, bo teraz mamy inny Juventus i inną Barcelonę.

Choć tym razem to nie będzie finał, tylko dwa spotkania, to myślę, że w trakcie tych 180 minut zobaczymy dobry futbol.
Pirlo stwierdził również, że nie można stawiać Juventusu na straconej pozycji.
Juventus ma bardzo silny zespół i jeśli chce myśleć o awansie do finału, to musi mierzyć się z najlepszymi. Myślę, że Juventus ma odpowiednią jakość, by pokonać Barcelonę.
---
ZOBACZ TAKŻE: Robert Fernández: Nie wykluczam sprowadzenia bocznego obrońcy
---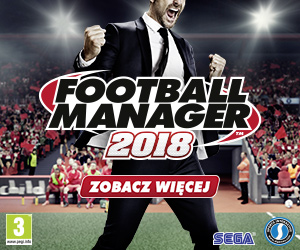 Źródło: mundodeportivo.com
Tagi: Andrea Pirlo, Barcelona, fc barcelona, Juventus, Juventus Turyn, Liga Mistrzów, Wywiady
Dziś, 20:05
3
Składy
Znamy oficjalne składy na mecz w Turynie!
Dziś, 16:54
1
Ciekawostki
Nominacje do jedenastki roku UEFA
Dziś, 16:32
1
Wywiady
Allegri: Barcelona świetnie zachowuje równowagę, i gra w defensywie
Dziś, 16:03
0
Wywiady
Dybala: Messi jest Maradoną naszych czasów
Dziś, 15:52
0
Kadra FCB
Kartka Suareza anulowana, Pique wciąż zawieszony
Dziś, 14:11
0
Transfery
Thiago Silva może przeszkodzić w sprowadzeniu Coutinho do Barcelony
Dziś, 13:53
0
Konferencje prasowe
Ivan Rakitić: Juventus to jedna z najlepszych drużyn w Europie
Dziś, 13:26
0
Składy
Przewidywane składy Juventus - Barcelona
Wczoraj, 20:42
1
Wywiady
Valverde: Zrobimy wszystko, by wygrać
Wczoraj, 20:25
0
Kadra FCB
Kadra na mecz z Juve
FC Barcelona -...
Wypowiedź...
SOM EL BARCA
Atletico...
Real Sociedad...
Barca 1-2...
Więcej
Reklama