Wywiady aniajes @19.03.2017 | Przeczytano 406 razy
Dyrektor sportowy FC Barcelony - Robert Fernández udzielił wywiadu dla Esport3 przed meczem z Valencią.
Sprowadzenie Héctora Bellerína:
To jest pozycja, którą bardzo cenimy. Jest wiele opcji i możemy wybrać to, co uważamy za najlepsze. Jeśli ktoś miałby nam pomóc, to dlaczego go nie sprowadzić. Nie wykluczam sprowadzenia bocznego obrońcy, ale nie chcę teraz mówić o tych sprawach. Lepiej myśleć o tytułach, które nam jeszcze pozostały do zdobycia.
Słowa Andrésa Iniesty na temat jego przyszłości:
To normalne, co powiedział Andrésa, ale Andrés zostanie tutaj. To, co powiedział jest bardzo dobre, ale on jest zbyt ważnym zawodnikiem dla klubu ze względu na to, co nam dał i to, co sobą reprezentuje. On zostanie tutaj i dalej będzie dokonywał wielkich rzeczy.
Wypożyczenie Munira:
To była dobra decyzja, bo on dużo gra i zdobywa bramki
Juventus:
To zespół z dużym doświadczeniem, ale każdy z nas może stworzyć trudności na boisku.
6:1 w meczu z PSG:
Uczucia, które mieliśmy po tym spotkaniu były niesamowite. Dla nas to było prawie jak finał, ludzie tak bardzo byli dumni.
---
ZOBACZ TAKŻE: FC Barcelona Luisa Enrique bliska zdobycia 300. bramki w lidze
---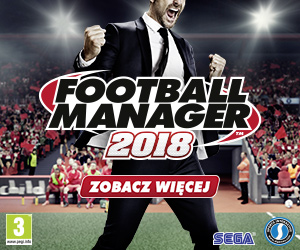 Źródło: sport.es
Tagi: Andres Iniesta, Hector Bellerin, Juventus, Munir, PSG, Robert Fernandez, Wywiady
Dziś, 20:05
3
Składy
Znamy oficjalne składy na mecz w Turynie!
Dziś, 16:54
1
Ciekawostki
Nominacje do jedenastki roku UEFA
Dziś, 16:32
1
Wywiady
Allegri: Barcelona świetnie zachowuje równowagę, i gra w defensywie
Dziś, 16:03
0
Wywiady
Dybala: Messi jest Maradoną naszych czasów
Dziś, 15:52
0
Kadra FCB
Kartka Suareza anulowana, Pique wciąż zawieszony
Dziś, 14:11
0
Transfery
Thiago Silva może przeszkodzić w sprowadzeniu Coutinho do Barcelony
Dziś, 13:53
0
Konferencje prasowe
Ivan Rakitić: Juventus to jedna z najlepszych drużyn w Europie
Dziś, 13:26
0
Składy
Przewidywane składy Juventus - Barcelona
Wczoraj, 20:42
1
Wywiady
Valverde: Zrobimy wszystko, by wygrać
Wczoraj, 20:25
0
Kadra FCB
Kadra na mecz z Juve
FC Barcelona -...
Wypowiedź...
SOM EL BARCA
Atletico...
Real Sociedad...
Barca 1-2...
Więcej
Reklama