Wywiady Cules12 @19.03.2017 | Przeczytano 1423 razy
Były szkoleniowiec FC Barcelony, a obecnie trener Atalanty United FC, wypowiedział się na temat swojego odejścia z Barcy oraz wspomniał o swojej współpracy z Messim.
Tata Martino był trenerem Barcy w sezonie 2013/14. W dalszej fazie swojej trenerskiej kariery został selekcjonerem reprezentacji Argentyny. Dziś na co dzień trenuje Atalantę United FC. W ostatnim czasie udzielił on wywiadu dla radia Agricultura, w którym śmiało odniósł się do swojego odejścia z Barcy oraz opowiedział o współpracy z Leo Messim.
O odejściu z Barcelony:
Nie było to zadanie dla mnie. Wiedziałem, że zarówno ja, jak i cała drużyna nie czerpiemy już radości z tej współpracy. Po roku zrozumiałem, że to nie powinno być już kontynuowane, dlatego odszedłem.
O Leo Messim:
Leo jest cichym i skromnym człowiekiem, który mówi wtedy, kiedy ma mówić. Jest kapitanem i liderem tej drużyny, zależy mu na pewno na tym, aby nie mieszać się w sprawy, które nie należą do jego obowiązków.
O opuszczeniu reprezentacji:
Nie chcę mówić na ten temat. To była tylko moja decyzja i żaden z piłkarzy nie miał na to wpływu, nawet Messi. Poinformowałem ich wszystkich w jednym momencie.
---
ZOBACZ TAKŻE : Znamy listę powołanych na dzisiejszy mecz
---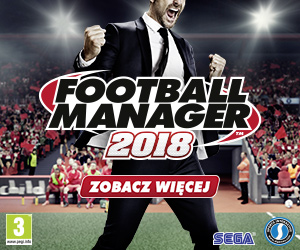 Źródło: Mundo Deportivo
Dziś, 13:34
0
Spekulacje
Mascherano o krok od Hebei China Fortune
Wczoraj, 22:23
1
Doniesienia
W jaki sposób Barcelona ma zamiar pozyskać Griezmanna?
Wczoraj, 18:50
1
Wywiady
Messi: Rana po finale w Brazylii jeszcze się nie zagoiła
Wczoraj, 18:35
1
Transfery
Arda Turan rozmawia z Galatasaray
Wczoraj, 18:13
1
Transfery
Deulofeu może zmienić klub już w styczniu
Wczoraj, 11:29
0
Transfery
L'Equipe: Liverpool wybrał następcę Coutinho
Gru 12, 15:55
1
Transfery
Goretzka planem transferowym Barcelony
Gru 12, 15:07
1
Wywiady
Semedo: Ronaldo nie strzela w Primera Division, ale zdobywa bramki w Lidze Mistrzów
Gru 12, 14:25
0
Transfery
Gwiazdy Serie A na celowniku Blaugrany
Gru 12, 14:23
1
Liga Mistrzów
Chelsea ma sposób na Messiego
FC Barcelona -...
Wypowiedź...
SOM EL BARCA
Atletico...
Real Sociedad...
Barca 1-2...
Więcej
Reklama