Wywiady aniajes @17.03.2017 | Przeczytano 1260 razy
Jordi Mestre po rozlosowaniu par ćwierćfinałowych Ligi Mistrzów skomentował pojedynek FC Barcelony z Juventusem.
Jordi Mestre stwierdził, że nie należy się spodziewać łatwego pojedynku.
Losowanie to tylko losowanie. W ćwierćfinale nie ma łatwych rywali, a pojedynki zawsze są wyrównane. Mecz z Juventusem nie będzie należał do najłatwiejszym. Trzeba pamiętać, że mierzyliśmy się z nim w finale dwa lata temu.
Wiceprezydent przyznał również, że Barcelona jest obecnie w dobrym momencie.
W tym momencie mamy dobrą dynamikę i wysokie morale, ale to nie znaczy, że wszystko przyjdzie nam z łatwością.
Na zakończenie Mestre został zapytany o zalety grania rewanżu u siebie.
Zalety rozgrywania rewanżu u siebie zależą od tego, co wydarzy się w pierwszym meczu. Mamy nadzieję, że nie będzie podobnie jak w Paryżu. Musimy zdobyć bramkę w Turynie.
---
ZOBACZ TAKŻE: Juventus rywalem Barcy w ćwierćfinale UCL!
---
---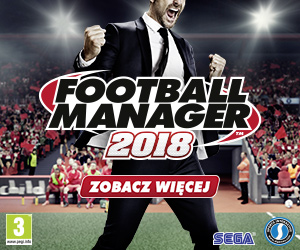 Źródło: sport.es
Tagi: fc barcelona, Jordi Mestre, Juventus Turyn, Liga Mistrzów, Wywiady
Wczoraj, 19:30
0
Kontuzje
Deulofeu wypada na kilka dni z powodu urazu
Wczoraj, 19:12
0
Byli zawodnicy
Neymar trafi do Realu Madryt?!
Wczoraj, 19:02
0
La Liga
Znamy szczegóły 19. kolejki La Liga
Wczoraj, 18:48
1
Doniesienia
Roberto bliski podpisania nowego kontraktu!
Gru 14, 19:57
1
Ciekawostki
Lucas Pérez talizmanem Deportivo
Gru 14, 18:01
1
Transfery
Özil woli Manchester United od Barcelony
Gru 14, 13:34
2
Spekulacje
Mascherano o krok od Hebei China Fortune
Gru 13, 22:23
2
Doniesienia
W jaki sposób Barcelona ma zamiar pozyskać Griezmanna?
Gru 13, 18:50
2
Wywiady
Messi: Rana po finale w Brazylii jeszcze się nie zagoiła
Gru 13, 18:35
1
Transfery
Arda Turan rozmawia z Galatasaray
FC Barcelona -...
Wypowiedź...
SOM EL BARCA
Atletico...
Real Sociedad...
Barca 1-2...
Więcej
Reklama