Transfery DDemnicki @01.11.2017 | Przeczytano 905 razy
Brytyjskie media informują, iż Duma Katalonii zaczęła wyrażać zainteresowanie lewym napastnikiem AS Monaco w kontekście zimowego okienka transferowego.
FC Barcelona interesuje się Thomasem Lemarem, występującym na co dzień w AS Monaco — donosi The Daily Telegraph. Według informacji porannego brytyjskiego dziennika, włodarze aktualnego wicemistrza Hiszpanii rozglądają się za piłkarzem, który w przyszłości mógłby wypełnić lukę po coraz starszym Andrésie Inieście.
Dziennik podkreśla, że 21-letni lewy napastnik mógłby również stanowić potencjalną alternatywę w przypadku nieudanego transferu Philippe Coutinho z Liverpoolu, który, jak informują źródła związane z Dumą Katalonii, jest głównym celem klubu podczas zimowego okienka transferowego.
Arsenal także interesuję się Thomasem Lemarem i podczas wakacji był o krok od pozyskania reprezentanta Francji, proponując AS Monaco za młodego napastnika kwotę w wysokości 90 milionów funtów, ale ostatecznie do finalizacji transferu nie doszło. Lemar ma ważny kontrakt z francuskim klubem do końca czerwca 2020 roku.
---
ZOBACZ TAKŻE: Amor: Mieliśmy wszystko, by wygrać
---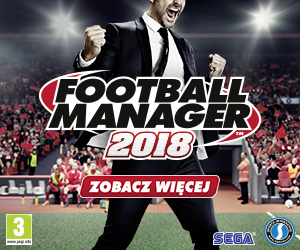 Źródło: The Daily Telegraph
Tagi: Andres Iniesta, arsenal, AS Monaco, doniesienia, Liverpool, Philippe Coutinho, Spekulacje, thomas lemar, ​FC Barcelona
Dziś, 14:11
0
Transfery
Thiago Silva może przeszkodzić w sprowadzeniu Coutinho do Barcelony
Dziś, 13:53
0
Konferencje prasowe
Ivan Rakitić: Juventus to jedna z najlepszych drużyn w Europie
Dziś, 13:26
0
Składy
Przewidywane składy Juventus - Barcelona
Wczoraj, 20:42
1
Wywiady
Valverde: Zrobimy wszystko, by wygrać
Wczoraj, 20:25
0
Kadra FCB
Kadra na mecz z Juve
Wczoraj, 17:47
0
Liga Mistrzów
Barca bliska awansu do fazy pucharowej
Wczoraj, 17:33
0
Wywiady
Jordi Alba: Barca zawsze musi wygrywać
Wczoraj, 17:27
0
Ciekawostki
Semedo bliski zawieszenia w Lidze Mistrzów
Wczoraj, 17:21
1
Zapowiedzi
Strzeż się, Stara Damo!
Wczoraj, 12:21
2
Transfery
Barca szykuje ofertę za Özila
FC Barcelona -...
Wypowiedź...
SOM EL BARCA
Atletico...
Real Sociedad...
Barca 1-2...
Więcej
Reklama