Transfery Silent @31.10.2017 | Przeczytano 179 razy
Aleix Vidal spędził dwa lata w Sevilli, zanim przeszedł do FC Barcelony.
Dyrektor sportowy Sevilli, Oscar Arias wypowiedział się na temat możliwego powrotu Aleixa Vidala. Hiszpan nie otrzymuje dostatecznie dużo minut na boisku od Ernesto Valverde, więc istnieje możliwość, że odejdzie już w zimowym oknie transferowym.
Jesteśmy całkowicie otwarci na transfery. Nazwisko Vidala cały czas wzrasta od momentu jego odejścia z Sevilli. Powrót nie będzie łatwy, ale nie wiemy, co się może wydarzyć.
W tym momencie Sevilla ma w pierwszej drużynie 25 zawodników, czyli tylu ile wynosi limit. Jeśli klub z Andaluzji będzie chciał ściągnąć Vidala z powrotem, będzie musiał się kogoś pozbyć. Najbardziej prawdopodobne jest odejście jednego z dwójki Walter Montoya i Borja Lasso.
Zimowe okno transferowe jest trudne i bardzo restrykcyjne. Latem jest bardzo łatwo, ale w środku sezonu kluby nie są chętne, aby pozbyć się zawodników. Jeśli będziemy zainteresowani piłkarzem, zrobimy krok w tym kierunku jak najszybciej, ale to nie będzie łatwe.
---
ZOBACZ TAKŻE: Ter Stegen wypowiedział się na temat Goretzki
---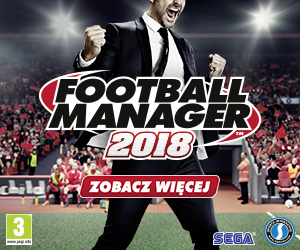 Źródło: Sport
Tagi: Aleix Vidal, Barca, fc barcelona, FCB, La liga, Sevilla, Spekulacje
Dziś, 14:11
0
Transfery
Thiago Silva może przeszkodzić w sprowadzeniu Coutinho do Barcelony
Dziś, 13:53
0
Konferencje prasowe
Ivan Rakitić: Juventus to jedna z najlepszych drużyn w Europie
Dziś, 13:26
0
Składy
Przewidywane składy Juventus - Barcelona
Wczoraj, 20:42
1
Wywiady
Valverde: Zrobimy wszystko, by wygrać
Wczoraj, 20:25
0
Kadra FCB
Kadra na mecz z Juve
Wczoraj, 17:47
0
Liga Mistrzów
Barca bliska awansu do fazy pucharowej
Wczoraj, 17:33
0
Wywiady
Jordi Alba: Barca zawsze musi wygrywać
Wczoraj, 17:27
0
Ciekawostki
Semedo bliski zawieszenia w Lidze Mistrzów
Wczoraj, 17:21
1
Zapowiedzi
Strzeż się, Stara Damo!
Wczoraj, 12:21
2
Transfery
Barca szykuje ofertę za Özila
FC Barcelona -...
Wypowiedź...
SOM EL BARCA
Atletico...
Real Sociedad...
Barca 1-2...
Więcej
Reklama