Transfery Phenom @26.10.2017 | Przeczytano 1690 razy
Włodarze klubu z Anfield oczekują włączenia jednego z zawodników Dumy Katalonii, w przypadku chęci sprowadzenia Coutinho na Camp Nou.
Działacze Liverpoolu są już praktycznie pogodzeni z odejściem Brazylijczyka podczas zimowego okienka transferowego. Nie zamierzają jednak znacznie osłabiać swojej drużyny, dlatego też chcą oni, aby FC Barcelona włączyła w transakcję jednego ze swoich zawodników.
Kilka dni temu angielska prasa podała informację, iż przedstawiciele aktualnego wicemistrza Hiszpanii rozpoczęli już negocjacje w sprawie transferu 25-latka. Władze The Reds miały wycenić go na 150 milionów euro. Katalończycy uznali tę kwotę za zbyt wysoką.
Liverpool postanowił więc zaproponować włączenie w transakcję jednego z zawodników Barcy. Jürgen Klopp chciałby zobaczyć w swojej drużynie kogoś z trójki Ivan Rakitić, Andre Gomes oraz Carles Alena. Głównym celem ma być 29-letni Chorwat.
---
ZOBACZ TAKŻE: Jordi Alba blisko powrotu na boisko
---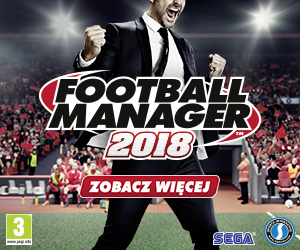 Źródło: DE
Tagi: Barca, Coutinho, fc barcelona, FCB, La liga, Rakitić, Spekulacje, Transfery
Dziś, 14:11
0
Transfery
Thiago Silva może przeszkodzić w sprowadzeniu Coutinho do Barcelony
Dziś, 13:53
0
Konferencje prasowe
Ivan Rakitić: Juventus to jedna z najlepszych drużyn w Europie
Dziś, 13:26
0
Składy
Przewidywane składy Juventus - Barcelona
Wczoraj, 20:42
1
Wywiady
Valverde: Zrobimy wszystko, by wygrać
Wczoraj, 20:25
0
Kadra FCB
Kadra na mecz z Juve
Wczoraj, 17:47
0
Liga Mistrzów
Barca bliska awansu do fazy pucharowej
Wczoraj, 17:33
0
Wywiady
Jordi Alba: Barca zawsze musi wygrywać
Wczoraj, 17:27
0
Ciekawostki
Semedo bliski zawieszenia w Lidze Mistrzów
Wczoraj, 17:21
1
Zapowiedzi
Strzeż się, Stara Damo!
Wczoraj, 12:21
2
Transfery
Barca szykuje ofertę za Özila
FC Barcelona -...
Wypowiedź...
SOM EL BARCA
Atletico...
Real Sociedad...
Barca 1-2...
Więcej
Reklama