Transfery Silent @18.09.2017 | Przeczytano 1003 razy
Portugalski pomocnik może odejść z Barcelony już w zimowym oknie transferowym.
Według The Sun Tottenham spróbuje ponownie kupić Andre Gomesa w zimowym oknie transferowym.
Gomes był jednym z zawodników, których FC Barcelona chciała się pozbyć latem, ale żaden klub go nie kupił, mimo że Portugalczyk nie jest w planach Ernesto Valverde. Według doniesień z Anglii Tottenham chce wypożyczyć pomocnika Blaugrany, chociaż mówi się również o możliwej ofercie w wysokości 20 milionów funtów.
Andre Gomes chce dużo grać, aby zagwarantować sobie miejsce w reprezentacji Portugalii na Mistrzostwa Świata w 2018 roku. W związku z tym zawodnik Barcy będzie prawdopodobnie skłonny do przenosin do innego klubu.
---
ZOBACZ TAKŻE: Coutinho: Byłem zainteresowany transferem do Barcy
---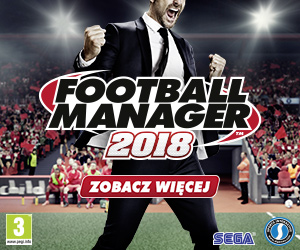 Źródło: Sport, The Sun
Tagi: andre gomes, Barca, fc barcelona, FCB, La liga, Spekulacje, Tottenham
Dziś, 13:34
0
Spekulacje
Mascherano o krok od Hebei China Fortune
Wczoraj, 22:23
1
Doniesienia
W jaki sposób Barcelona ma zamiar pozyskać Griezmanna?
Wczoraj, 18:50
1
Wywiady
Messi: Rana po finale w Brazylii jeszcze się nie zagoiła
Wczoraj, 18:35
1
Transfery
Arda Turan rozmawia z Galatasaray
Wczoraj, 18:13
1
Transfery
Deulofeu może zmienić klub już w styczniu
Wczoraj, 11:29
0
Transfery
L'Equipe: Liverpool wybrał następcę Coutinho
Gru 12, 15:55
1
Transfery
Goretzka planem transferowym Barcelony
Gru 12, 15:07
1
Wywiady
Semedo: Ronaldo nie strzela w Primera Division, ale zdobywa bramki w Lidze Mistrzów
Gru 12, 14:25
0
Transfery
Gwiazdy Serie A na celowniku Blaugrany
Gru 12, 14:23
1
Liga Mistrzów
Chelsea ma sposób na Messiego
FC Barcelona -...
Wypowiedź...
SOM EL BARCA
Atletico...
Real Sociedad...
Barca 1-2...
Więcej
Reklama