Transfery Phenom @08.09.2017 | Przeczytano 1203 razy
Galatasaray SK w ciągu kilku najbliższych godzin na sfinalizować dwuletnie wypożyczenie skrzydłowego.
Powszechnie wiadomo, iż Ernesto Valverde nie zamierza korzystać z usług 30-latka w najbliższym sezonie. Został on poinformowany o konieczności znalezienia sobie nowego klubu. Mimo to postanowił on zostać na Camp Nou, godząc się na rolę rezerwowego.
Sytuacja ta może ulec zmianie, ponieważ już niebawem może zostać ogłoszony powrót Ardy do swojej ojczyzny. W Turcji bowiem okienko transferowe zamyka się dopiero dziś o północy. Z tej okazji zamierza skorzystać Galatasaray, jego były klub.
Zgodnie z informacjami rozgłośni radiowej RAC1, skrzydłowy uda się do Stambułu na dwuletnie wypożyczenie. Pozostaje jedynie czekać na oficjalne potwierdzenie tej operacji.
---
ZOBACZ TAKŻE: Arda Turan kontuzjowany!
---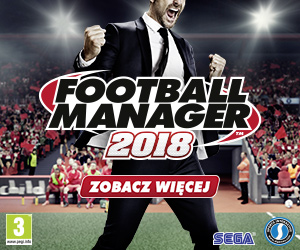 Źródło: RAC1
Tagi: Arda, Barca, fc barcelona, FCB, Galatasaray, La liga, Spekulacje, Transfery, Turan
Dziś, 20:05
3
Składy
Znamy oficjalne składy na mecz w Turynie!
Dziś, 16:54
1
Ciekawostki
Nominacje do jedenastki roku UEFA
Dziś, 16:32
1
Wywiady
Allegri: Barcelona świetnie zachowuje równowagę, i gra w defensywie
Dziś, 16:03
0
Wywiady
Dybala: Messi jest Maradoną naszych czasów
Dziś, 15:52
0
Kadra FCB
Kartka Suareza anulowana, Pique wciąż zawieszony
Dziś, 14:11
0
Transfery
Thiago Silva może przeszkodzić w sprowadzeniu Coutinho do Barcelony
Dziś, 13:53
0
Konferencje prasowe
Ivan Rakitić: Juventus to jedna z najlepszych drużyn w Europie
Dziś, 13:26
0
Składy
Przewidywane składy Juventus - Barcelona
Wczoraj, 20:42
1
Wywiady
Valverde: Zrobimy wszystko, by wygrać
Wczoraj, 20:25
0
Kadra FCB
Kadra na mecz z Juve
FC Barcelona -...
Wypowiedź...
SOM EL BARCA
Atletico...
Real Sociedad...
Barca 1-2...
Więcej
Reklama