Transfery SuperPatsonFCB @01.09.2017 | Przeczytano 2502 razy
Zapraszamy na relację na żywo z ostatniego dnia transferowego w Hiszpanii!
---
00:00 - Kończymy okienko transferowe w Hiszpanii, które dla wielu fanów katalońskiego klubu zakończyło się niedosytem, co najlepiej podsumowuje okładka dzisiejszego Sportu. Wszyscy bowiem liczyli na sprowadzenie jednego, a może nawet dwóch nowych graczy. Tak się jednak nie stało... Mimo wszystko dziękujemy za to, że byliście z nami w tym dniu!
---
21:35 - OFICJALNIE: Deportivo ma nowego bramkarza. Jest nim Costel Pantilimon​.
---
21:30 - OFICJALNIE: José Ángel Carrillo zawodnikiem Cadiz!
---
20:30 - OFICJALNIE: Munir zagra na wypożyczeniu w Alaves!!!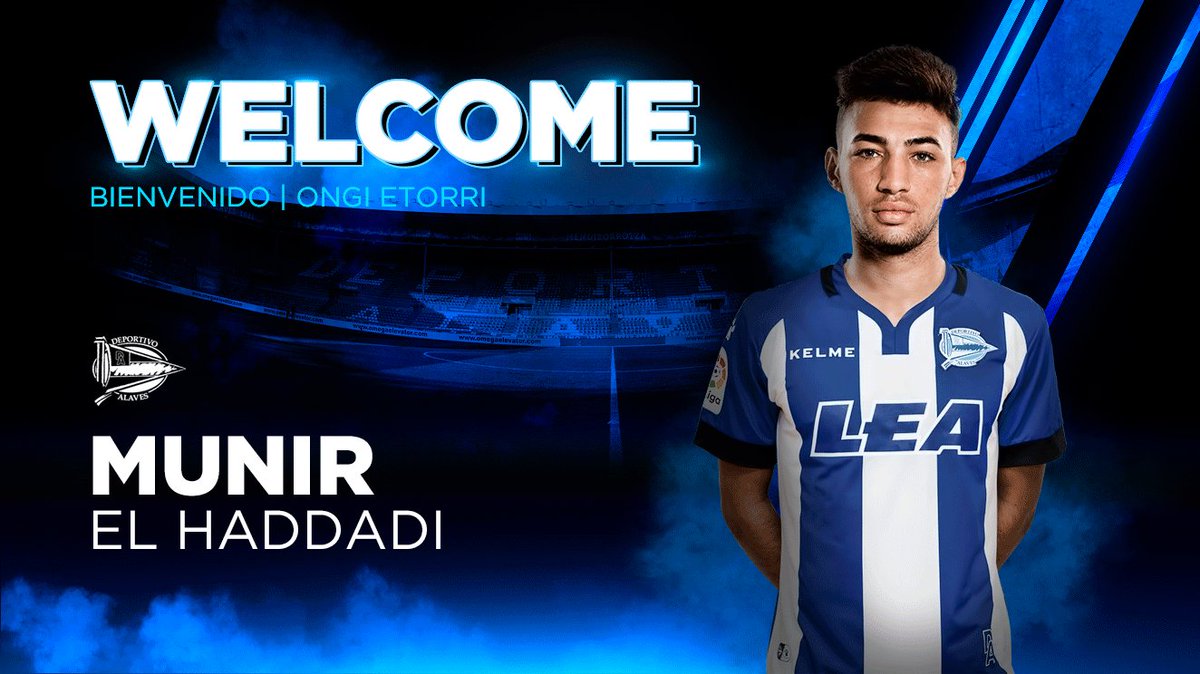 ---
20:25 - OFICJALNIE: Sergio Sánchez​ wzmocni drużynę Espanyolu!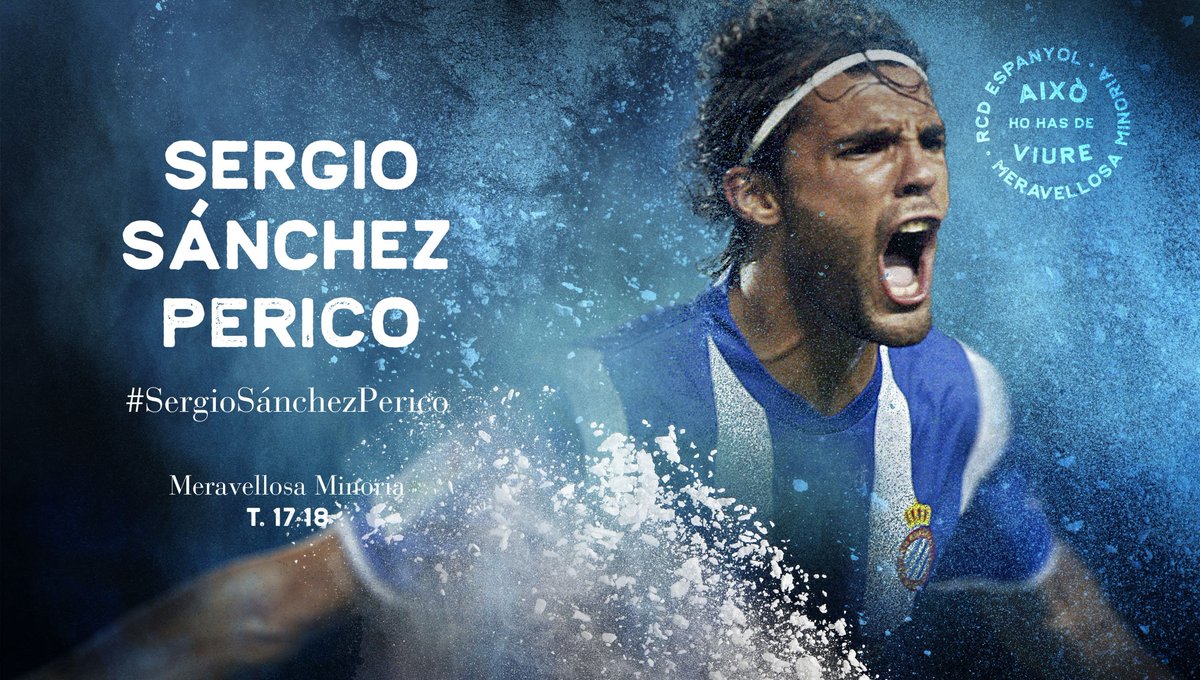 ---
​19:50 - Kataloński Sport donosi, że FC Barcelona postara się jeszcze w ostatnich godzinach okienka transferowego powalczyć o transfer Di Marii.
---
19:30 - OFICJALNIE: Vinícius Araújo został zawodnikiem Realu Saragossa!
---
19:20 - OFICJALNIE: Do Girony dołączy kolejny zawodnik - do klubu przejdzie Timor z Montilivi!
---
19:05 - OFICJALNIE: Zawodnik La Masii - Jérémy Guillemenot został wypożyczony do CE Sabadell!
---
18:05 - OFICJALNIE: Jefferson Montero dołączył do Getafe! Ten transfer może być jedną z miłych niespodzianek dla zawodnika, który obchodzi dzisiaj swoje 28 urodziny! :D
---
17:55 - OFICJALNIE: Michael Olunga został wypożyczony z ligi chińskiej do Girony!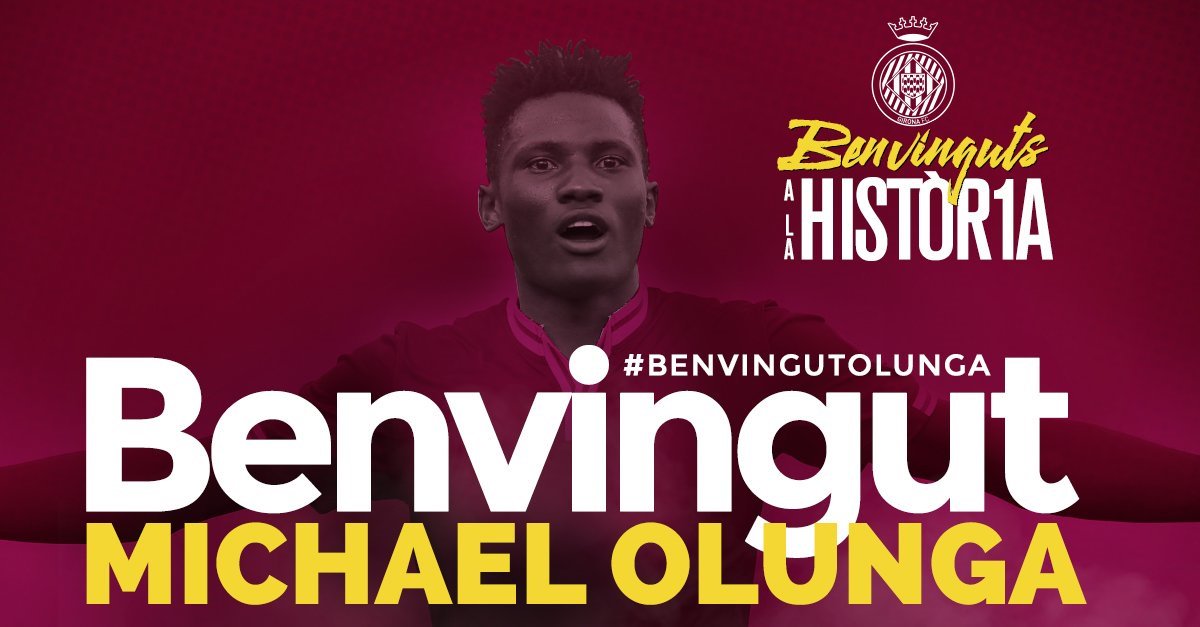 ---
17:45 - OFICJALNIE: Erick Cabaco zawodnikiem Levante!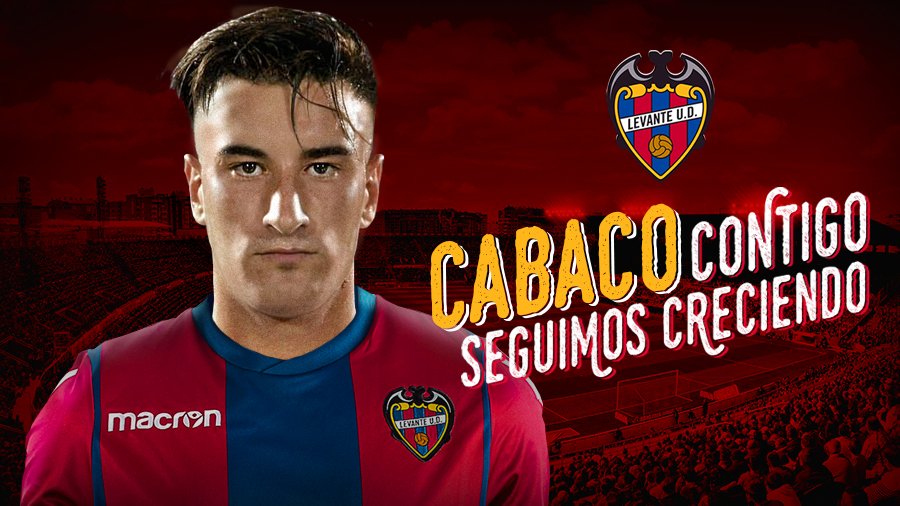 ---
17:45 - OFICJALNIE: W przyszłym sezonie w barwach Unión Adarve będzie występował Adrian Wójcik!
---
17:40 - OFICJALNIE: Oussama Tannane zawodnikiem Las Palmas!
---
​17:30 - FC Barcelona zastanawia się nad przyszłością Munira i oferuje go różnym drużynom, m.in. Levante i Alaves.
---
16:20 - Rafinha odrzucił ofertę Valencii i nie odejdzie z Barcelony.
---
16:00 - FC Barcelona definitywnie rezygnuje z transferu Coutinho! Takie informacje podaje kataloński Sport.
---
15:55 - OFICJALNIE: Manuel Castellano Castro "Lillo" wzmocni szeregi Osasuny!
---
15:40 - Ojciec Rafinhii - Mazinho ma zamiar spotkać się z przedstawicielami FC Barcelony. Przypomnijmy, że zawodnikiem zainteresowana jest Valencia.
---
15:35 - Wciąż brak nowych informacji w sprawie transferu Coutinho. Środowisko Barcelony z pesymizmem patrzy na całą tę sytuację.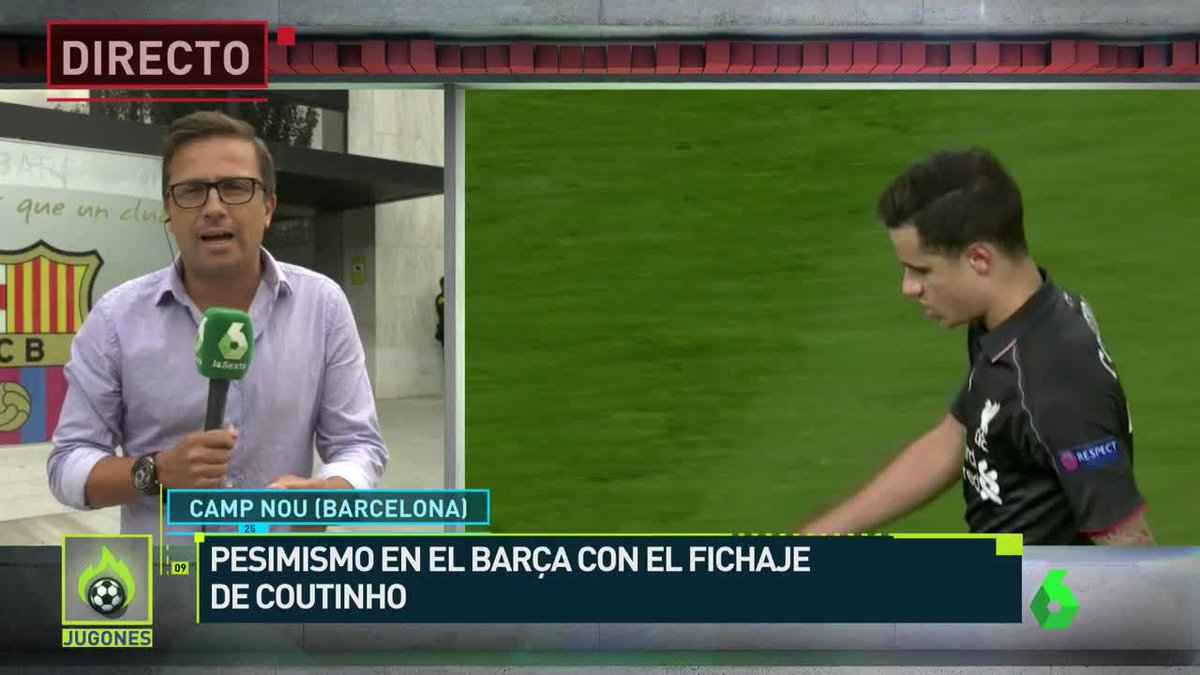 ---
15:20 - Valencia obawia się, że Barcelona zapłaci klauzulę wykupu Parejo i dziś pytała kataloński klub o możliwość sprowadzenia Rafinhii.
---
15:15 - OFICJALNIE: Nili Perdomo​, który kilka godzin temu rozwiązał kontrakt z FC Barceloną, znalazł już nowy klub - a będzie nim Albacete!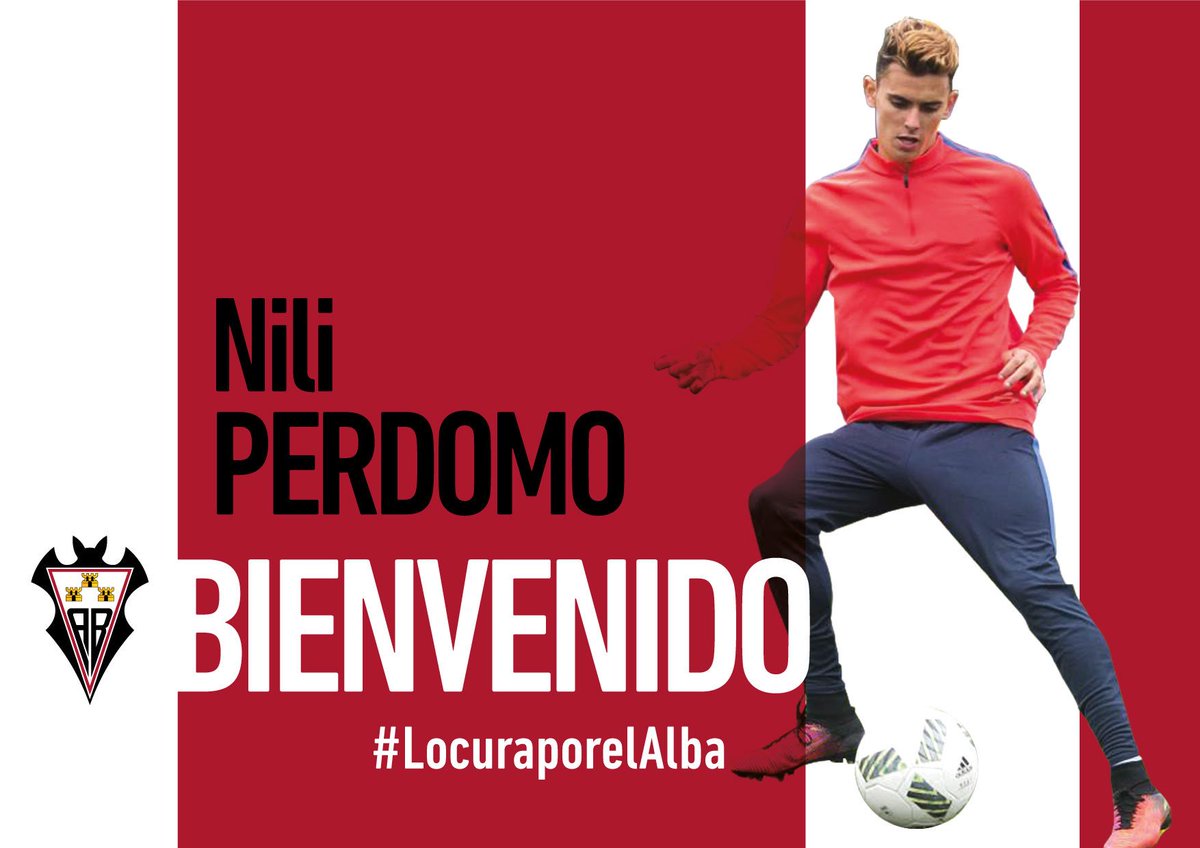 ---
14:49 - OFICJALNIE: Valencia rozwiązała kontrakt z Viníciusem Araújo!
---
14:35 - OFICJALNIE: Raúl De Tomás​ zagra w tym sezonie na wypożyczeniu w Rayo Vallecano!
---
14:20 - Spokojnie zrobiło się na rynku transferowym w Hiszpanii, a my przypominamy, że nadal szeregów Barcelony nie opuścił Munir El Haddadi, który nie został nawet włączony do zespołu Dumy Katalonii, jeżeli chodzi o ten sezon .
---
13:30 - Mundo Deportivo donosi, że jeśli transfer Coutinho nie dojdzie do skutku, to Barça chce sięgnąć po Parejo, płacąc za niego klauzulę wykupu w wysokości 50 milionów euro.
---
13:00 - OFICJALNIE: Ander Capa od 1 lipca 2018 roku zostanie zawodnikiem Athletiku!
---
13:05 - Arsenal nie otrzymał jeszcze oferty za Mesuta Özila. Angielskie media donoszą, że Barça musiałaby zapłacić za niego około 55 milionów funtów.
---
13:00 - OFICJALNIE: Nili Perdomo​ nie będzie dłużej zawodnikiem Barçy ​B. Kataloński klub rozwiązał kontrakt z 23-letnim zawodnikiem.
---
12:45 - OFICJALNIE: Zawodnik Leganés - Owusu Kwabena przyszły sezon spęszi na wypożyczeniu w Realu Oviedo!
---
12:40 - Angielskie media donoszą, że Leicester nie widzi w swoim składzie miejsca dla Mahreza. Sam zawodnik bardzo chciałby dołączyć do Barcelony. Kataloński klub rozważa tę opcję.
---
12:30 - Czas na doniesienia odnośnie zawodników Barcelony. Kataloński klub wciąż myśli o wypożyczeniu Munira, którym poważnie zainteresowana jest Málaga.
---
12:15 - Swoją kadrę wzmocniło również Albacete. Oficjalnie zawodnikiem tego klubu został Héctor Hernández!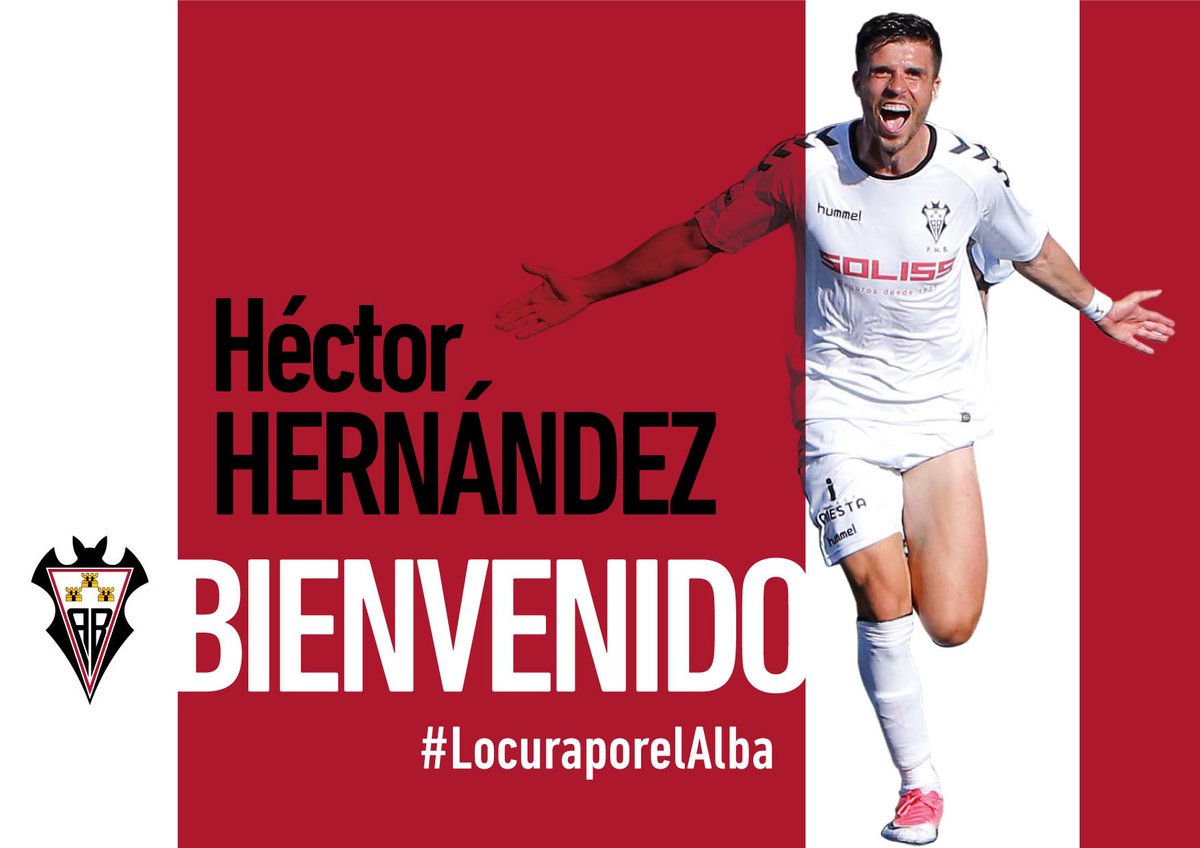 ---
12:10 - Kolejna oficjalna informacja - Álvaro Medrán został wypożyczony z Valencii i w nowym sezonie będzie występował w barwach Alavés!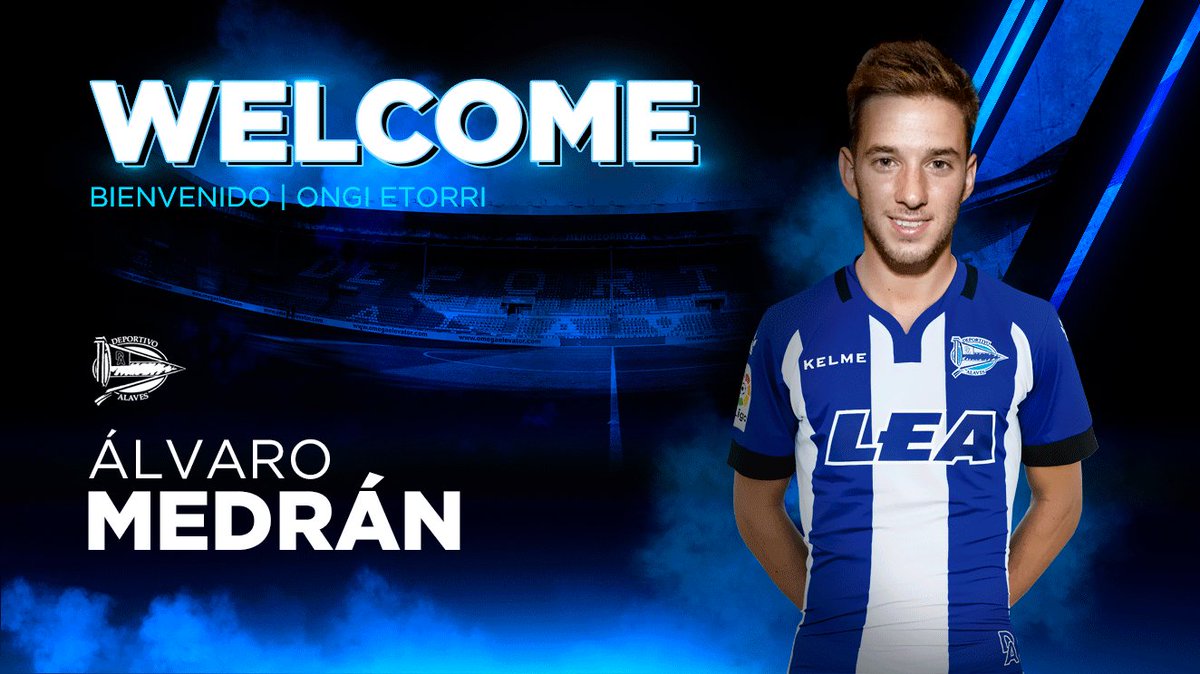 ---
12:00 - Zaczynamy od oficjalnych informacji. Sergi Darder wraca do Espanyolu, z którym był już związany w przeszłości!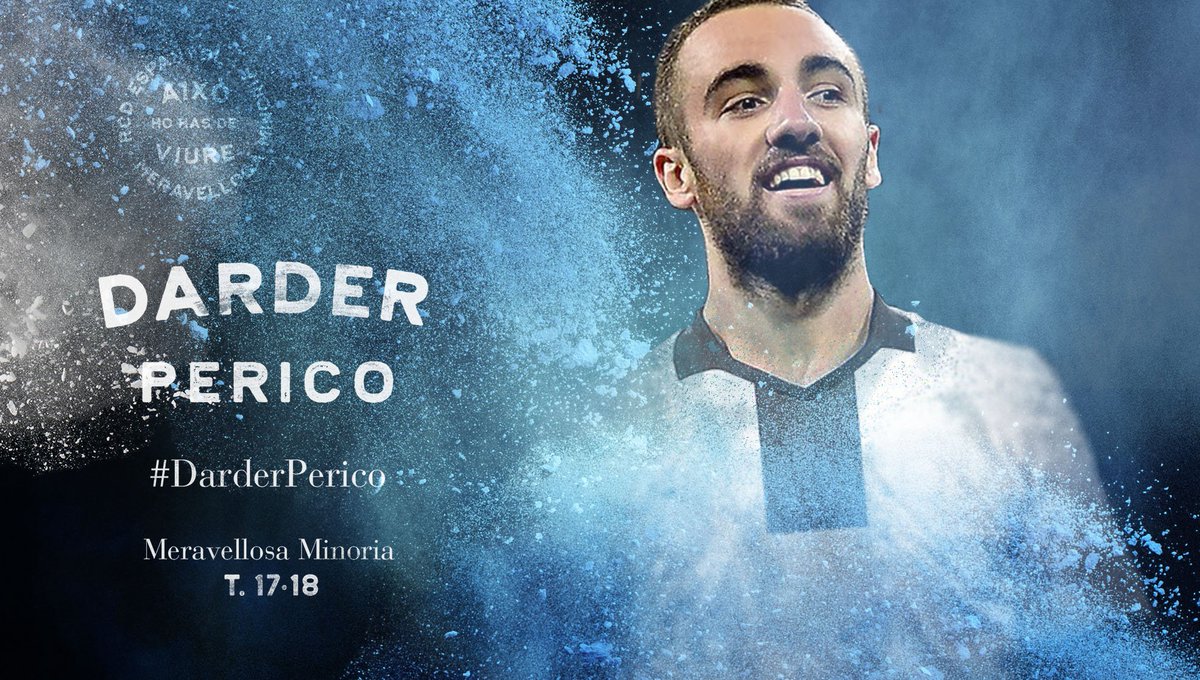 ---
11:50 - Witamy w relacji LIVE z ostatniego dnia transferowego w Hiszpanii! Aż do północy, kiedy zamyka się okienko, będziemy Was informować o oficjalnych transakcjach oraz spekulacjach związanych z Barceloną. Czy Katalończykom uda się sprowadzić Philippe Coutinho? Czy do któregoś z klubów z Hiszpanii zawita topowy zawodnik? Zapraszamy na relację!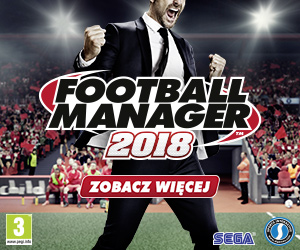 Źródło: Barca.pl
Tagi: Barca, Deadline Day, fc barcelona, FCB, La liga, Spekulacje, Transfery
Dziś, 20:05
3
Składy
Znamy oficjalne składy na mecz w Turynie!
Dziś, 16:54
1
Ciekawostki
Nominacje do jedenastki roku UEFA
Dziś, 16:32
1
Wywiady
Allegri: Barcelona świetnie zachowuje równowagę, i gra w defensywie
Dziś, 16:03
0
Wywiady
Dybala: Messi jest Maradoną naszych czasów
Dziś, 15:52
0
Kadra FCB
Kartka Suareza anulowana, Pique wciąż zawieszony
Dziś, 14:11
0
Transfery
Thiago Silva może przeszkodzić w sprowadzeniu Coutinho do Barcelony
Dziś, 13:53
0
Konferencje prasowe
Ivan Rakitić: Juventus to jedna z najlepszych drużyn w Europie
Dziś, 13:26
0
Składy
Przewidywane składy Juventus - Barcelona
Wczoraj, 20:42
1
Wywiady
Valverde: Zrobimy wszystko, by wygrać
Wczoraj, 20:25
0
Kadra FCB
Kadra na mecz z Juve
FC Barcelona -...
Wypowiedź...
SOM EL BARCA
Atletico...
Real Sociedad...
Barca 1-2...
Więcej
Reklama