Transfery SuperPatsonFCB @08.04.2017 | Przeczytano 6463 razy
Taką informację do wiadomości publicznej podał agent piłkarza Atletico Madryt.
Nie jest żadną tajemnicą, że Barcelona latem będzie chciała wzmocnić jedenastkę i kupić jakościowych zawodników do pierwszej drużyny. Wszyscy spodziewają się jednak, że będą to środkowy pomocnik oraz obrońca, mało kto myślał o wzmocnieniu formacji ataku, szczególnie po ostatnich dobrych występach Paco Alcacera. Okazuje się jednak, że przedstawiciele Dumy Katalonii pytali o sytuację Antoine'a Griezmanna.
Mistrz Hiszpanii, podobnie jak Real Madryt, Chelsea oraz Manchester United, zwrócili się do klubu oraz agenta zawodnika z zapytaniem w sprawie wicemistrza świata. Takie rewelacje podał w wywiadzie z radiem RMC Eric Olhats, agent Griezmanna.
Chelsea, Manchester United, Barcelona i Real Madryt chcieli ostatnio dowiedzieć się, jaka jest sytuacja Griezmanna. Cały świat przychodzi do nas i pyta się, czy jest to możliwe czy nie. Wysokość klauzuli odejścia, 100 milionów, znacznie ogranicza liczbę klubów, którzy mogą Francuza zatrudnić. Atletico nie ma żadnego przymusu. Nie ma 50 tysięcy klubów, które mogłyby wyłożyć na stół takie pieniądze.
Olhats na ten moment odrzucił jedynie opcję transferu swojego klienta do Realu Madryt.
Griezmann na pewno nie odejdzie do Realu, to niemożliwe. Mamy zawarty pakt o nieagresji, który mówi, że jeden klub nie podbiera zawodników drugiemu.
Jakie jest Twoje zdanie na temat takiego transferu? Chciałbyś, aby Griezmann został piłkarzem Barcelony? Czekamy na głosy w ankiecie oraz komentarze!
---
ZOBACZ TAKŻE: Malaga ostatnim celem Suareza
---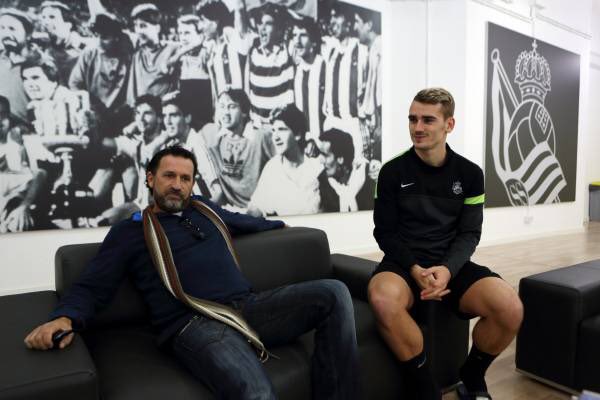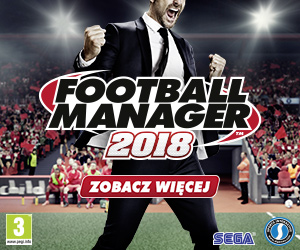 Źródło: Sport
Tagi: Antoine, Atletico Madryt, Barca, Eric, fc barcelona, FCB, Francja, Griezmann, Olhats, Spekulacje, Transfery
Ankieta - wypowiedz się!
Wczoraj, 19:57
0
Ciekawostki
Lucas Pérez talizmanem Deportivo
Wczoraj, 18:01
0
Transfery
Özil woli Manchester United od Barcelony
Wczoraj, 13:34
1
Spekulacje
Mascherano o krok od Hebei China Fortune
Gru 13, 22:23
2
Doniesienia
W jaki sposób Barcelona ma zamiar pozyskać Griezmanna?
Gru 13, 18:50
2
Wywiady
Messi: Rana po finale w Brazylii jeszcze się nie zagoiła
Gru 13, 18:35
1
Transfery
Arda Turan rozmawia z Galatasaray
Gru 13, 18:13
1
Transfery
Deulofeu może zmienić klub już w styczniu
Gru 13, 11:29
1
Transfery
L'Equipe: Liverpool wybrał następcę Coutinho
Gru 12, 15:55
1
Transfery
Goretzka planem transferowym Barcelony
Gru 12, 15:07
2
Wywiady
Semedo: Ronaldo nie strzela w Primera Division, ale zdobywa bramki w Lidze Mistrzów
FC Barcelona -...
Wypowiedź...
SOM EL BARCA
Atletico...
Real Sociedad...
Barca 1-2...
Więcej
Reklama