Transfery Phenom @27.03.2017 | Przeczytano 3585 razy
Według informacji Don Balón, FC Barcelona jest skłonna włączyć Ivana Rakiticia w operacje ściągnięcia Philippe Coutinho na Camp Nou.
Brazylijczyk od dłuższego czasu łączony jest z transferem do FC Barcelony. Władze Katalońskiego klubu pragną latem pozyskać pomocnika światowej klasy i ich zdaniem zawodnik The Reds jest idealnym kandydatem.
Blaugrana poczyniła już pewne kroki w sprawie jego transferu, jednak Anglicy nie są chętni do pozbycia się swojej największej gwiazdy. Wiąże się to z faktem, iż Liverpool walczy o awans do Ligi Mistrzów. W przypadku osiągnięcia założonego celu, klub nie będzie mógł pozwolić sobie na łatwe oddanie kluczowego zawodnika. Władze FC Barcelony muszą więc liczyć się z ogromnym wydatkiem.
Don Balón informuje, iż Katalończycy w razie konieczności będą skłonni włączyć w transakcję Ivana Rakiticia. Opcja ta jest jednak uważana za ostateczność.
Warto dodać, że obaj zawodnicy niedawno co przedłużyli swoje kontrakty. Rakitić do 2021 roku, natomiast Coutinho do roku 2022.
---
ZOBACZ TAKŻE: KONKURS! Do wygrania autobiografia Johana Cruyffa
---
---
---
---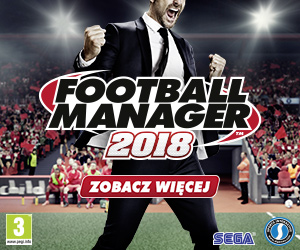 Źródło: Don Balón
Tagi: Barca, Barcelona, Coutinho, fc barcelona, FCB, Liverpool, Rakitić, Spekulacje, Transfery, Wymiana
Wczoraj, 19:57
0
Ciekawostki
Lucas Pérez talizmanem Deportivo
Wczoraj, 18:01
0
Transfery
Özil woli Manchester United od Barcelony
Wczoraj, 13:34
1
Spekulacje
Mascherano o krok od Hebei China Fortune
Gru 13, 22:23
2
Doniesienia
W jaki sposób Barcelona ma zamiar pozyskać Griezmanna?
Gru 13, 18:50
2
Wywiady
Messi: Rana po finale w Brazylii jeszcze się nie zagoiła
Gru 13, 18:35
1
Transfery
Arda Turan rozmawia z Galatasaray
Gru 13, 18:13
1
Transfery
Deulofeu może zmienić klub już w styczniu
Gru 13, 11:29
1
Transfery
L'Equipe: Liverpool wybrał następcę Coutinho
Gru 12, 15:55
1
Transfery
Goretzka planem transferowym Barcelony
Gru 12, 15:07
2
Wywiady
Semedo: Ronaldo nie strzela w Primera Division, ale zdobywa bramki w Lidze Mistrzów
FC Barcelona -...
Wypowiedź...
SOM EL BARCA
Atletico...
Real Sociedad...
Barca 1-2...
Więcej
Reklama