Konferencje prasowe Phenom @05.12.2017 | Przeczytano 814 razy
Szkoleniowiec Barcy podczas pomeczowej konferencji prasowej wypowiedział się również na temat potencjalnych rywali w fazie pucharowej Ligi Mistrzów.
Przebieg spotkania:
Rywali walczyli o zwycięstwo. Byli cierpliwi i starali się wygrać mecz dzięki zmianom. Byliśmy solidni i pewni siebie. Cillessen popisał się dziś jedną nadzwyczajną interwencją. To było dobre spotkanie.
Występ Vermaelena:
Jest w bardzo dobrej formie. Pokazuje siłę w walce o piłkę i dobrze rozpoczyna akcje. Wcześniej grał niewiele, ale doskonale wykorzystywał otrzymane szanse.
Rywal w fazie pucharowej:
Zaakceptujemy każdego wylosowanego przeciwnika. To samo jest z Celtą, z którą przyjdzie nam się zmierzyć w 1/8 finału Pucharu Króla.
---
ZOBACZ TAKŻE: Pod Lupą: Barca - Sporting
---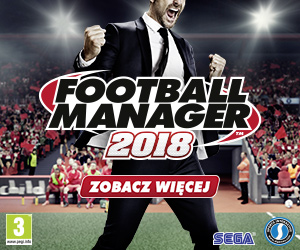 Źródło: Marca
Tagi: Barca, fc barcelona, FCB, Konferencja, Liga Mistrzów, Sporting, UCL, Valverde
Dziś, 18:01
0
Transfery
Özil woli Manchester United od Barcelony
Dziś, 13:34
1
Spekulacje
Mascherano o krok od Hebei China Fortune
Wczoraj, 22:23
2
Doniesienia
W jaki sposób Barcelona ma zamiar pozyskać Griezmanna?
Wczoraj, 18:50
2
Wywiady
Messi: Rana po finale w Brazylii jeszcze się nie zagoiła
Wczoraj, 18:35
1
Transfery
Arda Turan rozmawia z Galatasaray
Wczoraj, 18:13
1
Transfery
Deulofeu może zmienić klub już w styczniu
Wczoraj, 11:29
1
Transfery
L'Equipe: Liverpool wybrał następcę Coutinho
Gru 12, 15:55
1
Transfery
Goretzka planem transferowym Barcelony
Gru 12, 15:07
2
Wywiady
Semedo: Ronaldo nie strzela w Primera Division, ale zdobywa bramki w Lidze Mistrzów
Gru 12, 14:25
0
Transfery
Gwiazdy Serie A na celowniku Blaugrany
FC Barcelona -...
Wypowiedź...
SOM EL BARCA
Atletico...
Real Sociedad...
Barca 1-2...
Więcej
Reklama