Doniesienia Silent @30.10.2017 | Przeczytano 210 razy
Francuz oklaskiwał decyzję sędziego, po otrzymaniu żółtej kartki.
Obrońca FC Barcelony, Samuel Umtiti mógł zostać wyrzucony z boiska za swoje zachowanie podczas meczu z Athletic Bilbao w sobotę.
Francuz dostał żółtą kartkę w 81. minucie meczu za opóźnianie gry, a potem oklaskiwał sarkastycznie decyzję sędziego. To zachowanie sprowokowało zawodników klubu z Bilbao, którzy domagali się wyrzucenia zawodnika Barcelony z boiska.
Umtiti kontynuował swoje złe nastawienie wobec protestujących zawodników, pokazując kilka gestów w ich stronę, aby ośmieszyć ich zachowanie. Byłoby źle, gdyby Blaugrana straciła zawodnika na San Mames podczas skromnego prowadzenia 1:0, które mogła w każdej chwili stracić.
---
ZOBACZ TAKŻE: Joshua Kimmich łączony z Barceloną i Manchesterem City
---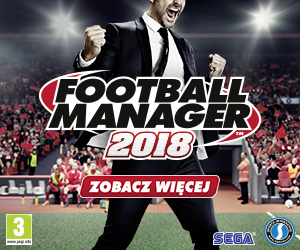 Źródło: Sport
Tagi: Barca, fc barcelona, FCB, La liga, Samuel Umtiti
Dziś, 14:11
0
Transfery
Thiago Silva może przeszkodzić w sprowadzeniu Coutinho do Barcelony
Dziś, 13:53
0
Konferencje prasowe
Ivan Rakitić: Juventus to jedna z najlepszych drużyn w Europie
Dziś, 13:26
0
Składy
Przewidywane składy Juventus - Barcelona
Wczoraj, 20:42
1
Wywiady
Valverde: Zrobimy wszystko, by wygrać
Wczoraj, 20:25
0
Kadra FCB
Kadra na mecz z Juve
Wczoraj, 17:47
0
Liga Mistrzów
Barca bliska awansu do fazy pucharowej
Wczoraj, 17:33
0
Wywiady
Jordi Alba: Barca zawsze musi wygrywać
Wczoraj, 17:27
0
Ciekawostki
Semedo bliski zawieszenia w Lidze Mistrzów
Wczoraj, 17:21
1
Zapowiedzi
Strzeż się, Stara Damo!
Wczoraj, 12:21
2
Transfery
Barca szykuje ofertę za Özila
FC Barcelona -...
Wypowiedź...
SOM EL BARCA
Atletico...
Real Sociedad...
Barca 1-2...
Więcej
Reklama