Ciekawostki Cules12 @27.10.2017 | Przeczytano 1947 razy
Katalończycy mają powody do radości! Parlament przegłosował rozpoczęcie procesu odłączenia Katalonii od Hiszpanii!
W piątek odbyło się głosowanie w katalońskim parlamencie za odłączeniem Katalonii od Hiszpanii. Za takim rozwiązaniem zagłosowało 70 deputowanych, zaledwie 10 było przeciw, dwóch zaś oddało pusty głos! Tym samym wyniki są bardzo zadowalające dla Katalończyków, którzy zgromadzeni przed budynkiem, długo się cieszyli!
Taka informacja może mieć duży wpływ na środowisko piłkarskie. Już od dłuższego czasu kibice zastanawiali się, co by było, gdyby Katalonia uzyskała niepodległość? Władze klubu zapowiadały, że zrobią wszystko, by zostać w rozgrywkach, jednak to może wcale nie być takie łatwe. W przypadku, gdy władze ligi nie zgodziłyby się na takie rozwiązanie, Barcelona prawdopodobnie następny sezon rozpoczęłaby w nowej lidze katalońskiej.
Również dla reprezentacji Hiszpanii niepodległość Katalonii może mieć spore znaczenie, ponieważ może stać się tak, iż zawodnicy, którzy urodzili się w tym regionie, będą zmuszeni opuścić kadrę narodową, na rzecz Katalonii.
---
ZOBACZ TAKŻE: Stoperzy pilnie poszukiwani
---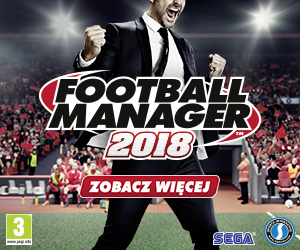 Źródło: Mundo Deportivo
Tagi: Barca, fc barcelona, FCB, Katalonia, La liga
Dziś, 14:11
0
Transfery
Thiago Silva może przeszkodzić w sprowadzeniu Coutinho do Barcelony
Dziś, 13:53
0
Konferencje prasowe
Ivan Rakitić: Juventus to jedna z najlepszych drużyn w Europie
Dziś, 13:26
0
Składy
Przewidywane składy Juventus - Barcelona
Wczoraj, 20:42
1
Wywiady
Valverde: Zrobimy wszystko, by wygrać
Wczoraj, 20:25
0
Kadra FCB
Kadra na mecz z Juve
Wczoraj, 17:47
0
Liga Mistrzów
Barca bliska awansu do fazy pucharowej
Wczoraj, 17:33
0
Wywiady
Jordi Alba: Barca zawsze musi wygrywać
Wczoraj, 17:27
0
Ciekawostki
Semedo bliski zawieszenia w Lidze Mistrzów
Wczoraj, 17:21
1
Zapowiedzi
Strzeż się, Stara Damo!
Wczoraj, 12:21
2
Transfery
Barca szykuje ofertę za Özila
FC Barcelona -...
Wypowiedź...
SOM EL BARCA
Atletico...
Real Sociedad...
Barca 1-2...
Więcej
Reklama