Kadra FCB Phenom @27.10.2017 | Przeczytano 480 razy
Pomocnik ostatnie oficjalne spotkanie rozegrał 26 kwietnia tego roku w ramach 34. kolejki LaLiga.
Duma Katalonii podejmowała wtedy na własnym terenie CA Osasunę. Spotkanie to zakończyło się wynikiem 7:1. Bramki dla Barcy zdobywali Leo Messi (2), Andre Gomes (2), Paco Alcacer (2) oraz Javier Mascherano.
Wczoraj minęło dokładnie pół roku od czasu tamtego meczu. Było to również dokładnie pół roku od czasu kiedy Arda Turan rozegrał oficjalne spotkanie w barwach FC Barcelony. Na jego absencję składa się cały szereg rozmaitych kontuzji.
Wydawało się, iż 30-latek przerwie złą passę i wystąpi w pucharowym starciu z Realem Murcia, jednak nabawił się on kontuzji stawu skokowego. Uniemożliwiło to również jego udział w niedawnym meczu przeciwko Maladze.
Sytuacja Turka w klubie stała się już dawno bardzo jasna i klarowna. Ernesto Valverde nie zamierza korzystać już z jego usług, dlatego też jest on pewniakiem do opuszczenia klubu podczas zimowego okienka transferowego.
---
ZOBACZ TAKŻE: Wymiana na linii Barca - Liverpool?
---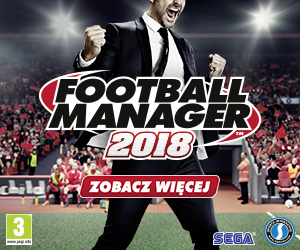 Źródło: Sport
Tagi: Arda, Barca, Barcelona, fc barcelona, FCB, La liga, Transfery, Turan
Dziś, 14:11
0
Transfery
Thiago Silva może przeszkodzić w sprowadzeniu Coutinho do Barcelony
Dziś, 13:53
0
Konferencje prasowe
Ivan Rakitić: Juventus to jedna z najlepszych drużyn w Europie
Dziś, 13:26
0
Składy
Przewidywane składy Juventus - Barcelona
Wczoraj, 20:42
1
Wywiady
Valverde: Zrobimy wszystko, by wygrać
Wczoraj, 20:25
0
Kadra FCB
Kadra na mecz z Juve
Wczoraj, 17:47
0
Liga Mistrzów
Barca bliska awansu do fazy pucharowej
Wczoraj, 17:33
0
Wywiady
Jordi Alba: Barca zawsze musi wygrywać
Wczoraj, 17:27
0
Ciekawostki
Semedo bliski zawieszenia w Lidze Mistrzów
Wczoraj, 17:21
1
Zapowiedzi
Strzeż się, Stara Damo!
Wczoraj, 12:21
2
Transfery
Barca szykuje ofertę za Özila
FC Barcelona -...
Wypowiedź...
SOM EL BARCA
Atletico...
Real Sociedad...
Barca 1-2...
Więcej
Reklama