Byli zawodnicy Silent @03.10.2017 | Przeczytano 2208 razy
Dodał również, że Messi, Suarez i Pique starali się przekonać Neymara do pozostania.
Ojciec Neymara skomentował w wywiadzie dla Telefoot powody, dla których jego syn postanowił opuścić FC Barcelonę i podpisać kontrakt z PSG. Dodał też, że koledzy z drużyny wywierali na Brazylijczyku presję, aby ten został w klubie, ale teraz jest szczęśliwy w drużynie Unai'a Emery'ego.
Jego przyjaciele Messi, Suarez, Rakitić i Pique, wszyscy próbowali go przekonać do pozostania. To było bardzo trudne dla Neymara, ale naprawdę chciał przyjść. Chciał takiego wyzwania, a my go w tym wspieraliśmy.
O wcześniejszej ofercie PSG:
Jego decyzja o przyjeździe do Paryża bardzo mnie zaskoczyła. W zeszłym roku mieliśmy ofertę z PSG, ale nie osiągnęliśmy porozumienia. Tym razem oferta była bardzo ciekawa. Pomysł wygrania Ligi Mistrzów i Ligue 1 zadowoliły Neymara.
O decyzji Neymara:
Prawda jest taka, że to ja wahałem się do ostatniej chwili. Powiedziałem synowi: "Jesteś w komfortowej sytuacji w Barcelonie, lepiej będzie, jak zostaniesz." Chciał jednak wyjść z tej strefy komfortu i zaryzykować.
Na temat problemów z Cavanim:
To było przesadzone, wszystko jest OK między nimi.
---
ZOBACZ TAKŻE: Krótka przerwa Iniesty!
---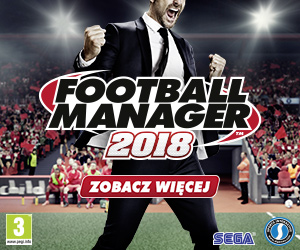 Źródło: Sport
Dziś, 13:34
0
Spekulacje
Mascherano o krok od Hebei China Fortune
Wczoraj, 22:23
1
Doniesienia
W jaki sposób Barcelona ma zamiar pozyskać Griezmanna?
Wczoraj, 18:50
1
Wywiady
Messi: Rana po finale w Brazylii jeszcze się nie zagoiła
Wczoraj, 18:35
1
Transfery
Arda Turan rozmawia z Galatasaray
Wczoraj, 18:13
1
Transfery
Deulofeu może zmienić klub już w styczniu
Wczoraj, 11:29
0
Transfery
L'Equipe: Liverpool wybrał następcę Coutinho
Gru 12, 15:55
1
Transfery
Goretzka planem transferowym Barcelony
Gru 12, 15:07
1
Wywiady
Semedo: Ronaldo nie strzela w Primera Division, ale zdobywa bramki w Lidze Mistrzów
Gru 12, 14:25
0
Transfery
Gwiazdy Serie A na celowniku Blaugrany
Gru 12, 14:23
1
Liga Mistrzów
Chelsea ma sposób na Messiego
FC Barcelona -...
Wypowiedź...
SOM EL BARCA
Atletico...
Real Sociedad...
Barca 1-2...
Więcej
Reklama