Transfery SuperPatsonFCB @09.07.2017 | Przeczytano 2098 razy
Marco Verratti przyjął nową taktykę w celu wywalczenia transferu do Barcelony. Transfer wciąż jest możliwy.
W ostatnich dniach sytuacja wokół Marco Verrattiego zmieniła się o 180 stopni. Najpierw jego agent stwierdził, iż Włoch w PSG jest jak więzień, który nie może się wydostać z celi, zaś tego samego dnia wieczorem sam piłkarz przeprosił klub za swojego agenta, twierdząc, że nie są to jego myśli i w gruncie rzeczy cieszy się z powrotu do kolegów i trenerów. Według najnowszych doniesień L'Equipe, jest to jedynie strategia przyjęta przez zawodnika.
Na początku nastroje były bojowe - Verratti spotkał się, jeszcze na wakacjach, ze swoim agentem i chciał naciskać na Nassera Al Khelaifego, by ten wyraził zgodę na transfer. W grę wchodziło nawet niepojawienie się Włocha na pierwszych treningach. Po konsultacji ze swoimi adwokatami, Marco zrozumiał, że nie będzie to najwłaściwsze posunięcie. Miarka przebrała się po słowach Di Campiego - wyżej wspomnianego reprezentanta zawodnika. Verratti, w porozumieniu z nim, przeprosił za słowa swoich kibiców, by jedynie uspokoić sytuację wokół PSG. Nie jest bowiem tajemnicą, że pieniądze, jak i transfery, lubią ciszę.
Josep Maria Bartomeu zadzwonił już do piłkarza i jego agenta, by zakomunikować, żeby nie tracono nadziei w transfer, bo on sam będzie o niego walczył aż do 31 sierpnia, kiedy zamyka się okienko transferowe. Transfer Paulinho, który przez wiele osób odbierany jest jako zamiennik Verrattiego, nie ma być wyznacznikiem. Priorytetem jest, i będzie, Włoch.
Wedle najnowszych doniesień Nasser Al Khelaifi nie jest już tak sceptycznie zapatrzony na negocjacje w sprawie swojego pomocnika. Wstępna granica wytyczona dla Barcelony ma oscylować w granicy 70-100 milionów euro. Wszystko przez posuwające się do przodu negocjacje w sprawie transferu Philippe Coutinho z Liverpoolu.
Choć wciąż brakuje oficjalnych informacji ze strony właściciela PSG, jednego możemy być pewni. Przeprosiny Verrattiego wcale nie zamknęły kwestii jego przenosin do stolicy Katalonii.
---
ZOBACZ TAKŻE: Paulinho: Mam nadzieję, że mój transfer zamknie się w tym tygodniu
---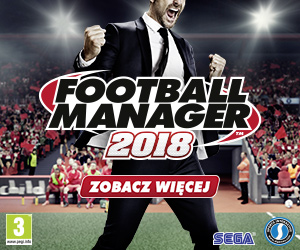 Źródło: L'Equipe
Wczoraj, 22:56

2
Relacje
Camp Nou w 2017 roku pożegnane zwycięstwem!

Wczoraj, 20:07

0
Składy
Oficjalne składy: Barcelona - Deporivo

Wczoraj, 09:56

0
Składy
Przewidywane składy: FC Barcelona - Deportivo de La Coruña

Gru 16, 23:58

1
Wywiady
Valverde: Jesteśmy optymistami

Gru 16, 20:54

0
Kadra FCB
Kadra na mecz z Deportivo La Coruna

Gru 16, 19:11

1
Doniesienia
Iniesta na celowniku chińskich klubów

Gru 16, 16:13

0
Transfery
Andre Zanotta: Wiemy, że Barca się nim intersuje

Gru 16, 15:11

2
Transfery
Borussia Dortmund chce podkupić Jerry'ego Minę

Gru 16, 15:06

0
Doniesienia
Fanatik: Arda Turan blisko Galatasaray

Gru 16, 15:03

0
Zapowiedzi
Przystawka przed Klasykiem - rozbić Deportivo!
FC Barcelona -...
Wypowiedź...
SOM EL BARCA
Atletico...
Real Sociedad...
Barca 1-2...
Więcej
Reklama