Transfery Phenom @20.11.2016 | Przeczytano 3418 razy
Jak donosi brytyjski dziennik Mirror, włodarze The Citizens gotowi są rozbić bank, aby sprowadzić latem Lionela Messiego.
Klub z Manchesteru jest gotów zaoferować FC Barcelonie 100 milionów funtów za Argentyńczyka. Anglicy są skłonni zaoferować Messiemu pensję na poziomie 500 tysięcy funtów tygodniowo.
Zainteresowanie Argentyńczykiem przejawiają również inne kluby z Premier League takie jak Manchester United czy Chelsea, jednak jak donosi dziennik, to właśnie ekipa Obywateli ma największe szanse na powodzenie ze względu na osobę Pepa Guardioli.
Jak potoczy się przyszłość Leo Messiego? Zmieni otoczenie czy przedłuży kontrakt z FC Barceloną? Czekamy na Wasze opinie!
---
ZOBACZ TAKŻE: Okładki gazet po wczorajszym spotkaniu z Malagą
---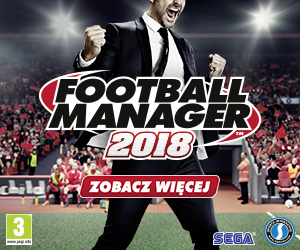 Źródło: mundodeportivo.com
Tagi: Barca, fc barcelona, FCB, La liga, Leo, Man City, Messi, Spekulacje, Transfery
Dziś, 14:11
0
Transfery
Thiago Silva może przeszkodzić w sprowadzeniu Coutinho do Barcelony
Dziś, 13:53
0
Konferencje prasowe
Ivan Rakitić: Juventus to jedna z najlepszych drużyn w Europie
Dziś, 13:26
0
Składy
Przewidywane składy Juventus - Barcelona
Wczoraj, 20:42
1
Wywiady
Valverde: Zrobimy wszystko, by wygrać
Wczoraj, 20:25
0
Kadra FCB
Kadra na mecz z Juve
Wczoraj, 17:47
0
Liga Mistrzów
Barca bliska awansu do fazy pucharowej
Wczoraj, 17:33
0
Wywiady
Jordi Alba: Barca zawsze musi wygrywać
Wczoraj, 17:27
0
Ciekawostki
Semedo bliski zawieszenia w Lidze Mistrzów
Wczoraj, 17:21
1
Zapowiedzi
Strzeż się, Stara Damo!
Wczoraj, 12:21
2
Transfery
Barca szykuje ofertę za Özila
FC Barcelona -...
Wypowiedź...
SOM EL BARCA
Atletico...
Real Sociedad...
Barca 1-2...
Więcej
Reklama