Wywiady aniajes @19.10.2017 | Przeczytano 358 razy
Sergi Roberto udzielił krótkiego wywiadu po meczu z Olympiakosem.
Przebieg spotkania:
Zaczęliśmy bardzo mocno i mogliśmy zdobyć więcej goli. Później musieliśmy się trochę wycofać. Ale kontrolowaliśmy mecz i to się liczy.

Zwycięska passa:
W tej chwili w naszej drużynie panuje bardzo dobra atmosfera. Jesteśmy liderami w lidze i Lidze Mistrzów. Staramy się grać solidnie i wypełniać kolejne cele.
100. bramka Messiego:
Padło już tyle wspaniałych słów na jego temat... To zaszczyt, że możemy dzielić z nim szatnię i występować po jednej stronie boiska.
Czerwona kartka Pique:
Może w tamtym momencie nie był świadomy, że ma już jedną kartkę na swoim koncie. Powiedział mi, że w tamtym momencie zadziałał instynktownie. Podczas gry często nie myśli się o innych rzeczach.
---
ZOBACZ TAKŻE: Pięć samobójczych trafień w meczach Barcelony
---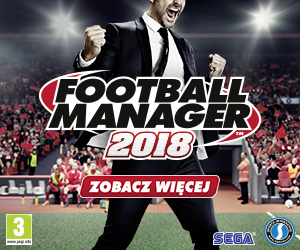 Źródło: sport.es
Tagi: Barcelona, fc barcelona, FCB, Gerard Pique, Leo Messi, Liga Mistrzów, Olympiakos, Sergi Roberto, Wywiady
Dziś, 17:47
0
Liga Mistrzów
Barca bliska awansu do fazy pucharowej
Dziś, 17:33
0
Wywiady
Jordi Alba: Barca zawsze musi wygrywać
Dziś, 17:27
0
Ciekawostki
Semedo bliski zawieszenia w Lidze Mistrzów
Dziś, 17:21
0
Zapowiedzi
Strzeż się, Stara Damo!
Dziś, 12:21
2
Transfery
Barca szykuje ofertę za Özila
Wczoraj, 21:39
3
Leo Messi
Messi rok bez wyjazdowego gola w Lidze Mistrzów
Wczoraj, 14:32
1
Ciekawostki
Luis Suarez czeka na przełamanie w Lidze Mistrzów
Wczoraj, 14:16
1
Doniesienia
Sześciu kontuzjowanych zawodników przed meczem z Juventusem
Wczoraj, 13:48
1
Spekulacje
Druga szansa dla Thomasa Vermaelena
Lis 19, 14:33
4
El Clasico
Dwanaście lat od słynnych braw dla Ronaldinho w Madrycie
FC Barcelona -...
Wypowiedź...
SOM EL BARCA
Atletico...
Real Sociedad...
Barca 1-2...
Więcej
Reklama