Wywiady Cules12 @17.10.2017 | Przeczytano 665 razy
Brazylijczyk przyznał, że pomoc drużyna była kluczowa w szybkiej adaptacji w nowym zespole!
W przeddzień meczu Ligi Mistrzów z Olympiakosem na konferencji prasowej, obok Ernesto Valverde, pojawił się Paulinho. Sierpniowy nabytek Barcy wypowiedział się na temat swojej szybkiej aklimatyzacji w zespole i pomocy kolegów oraz gry z Leo Messim i Neymarem.
Gra z Leo Messim:
To niesamowite uczucie grać obok Leo Messiego, on jest najlepszy na świecie. Grając obok niego trzeba mu jednak nieznacznie pomóc, czasami wystarczy lekko poprawić mu piłkę.
Aklimatyzacja w zespole:
Nie czuję żadnej presji, jestem już wyluzowany i dobrze czuję się w drużynie. Na samym początku było mi trudno, ale teraz jest już świetnie. Koledzy z drużyny bardzo mi pomogli, to dzięki nim tak szybko się zgrałem z resztą.
Neymar:
Z nim jest podobnie jak z Messim, jest świetny. Moja praca polega na pomaganiu my, żeby nasza reprezentacja osiągnęła wielkie rzeczy.
---
ZOBACZ TAKŻE: Ivan Raktić o mundial zagra z Grecją!
---
​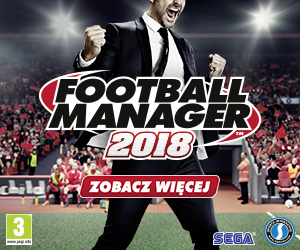 Źródło: fcbarcelona.com
Tagi: Barca, fc barcelona, FCB, Liga Mistrzów, Paulinho
Dziś, 17:47
0
Liga Mistrzów
Barca bliska awansu do fazy pucharowej
Dziś, 17:33
0
Wywiady
Jordi Alba: Barca zawsze musi wygrywać
Dziś, 17:27
0
Ciekawostki
Semedo bliski zawieszenia w Lidze Mistrzów
Dziś, 17:21
0
Zapowiedzi
Strzeż się, Stara Damo!
Dziś, 12:21
2
Transfery
Barca szykuje ofertę za Özila
Wczoraj, 21:39
3
Leo Messi
Messi rok bez wyjazdowego gola w Lidze Mistrzów
Wczoraj, 14:32
1
Ciekawostki
Luis Suarez czeka na przełamanie w Lidze Mistrzów
Wczoraj, 14:16
1
Doniesienia
Sześciu kontuzjowanych zawodników przed meczem z Juventusem
Wczoraj, 13:48
1
Spekulacje
Druga szansa dla Thomasa Vermaelena
Lis 19, 14:33
4
El Clasico
Dwanaście lat od słynnych braw dla Ronaldinho w Madrycie
FC Barcelona -...
Wypowiedź...
SOM EL BARCA
Atletico...
Real Sociedad...
Barca 1-2...
Więcej
Reklama