Wywiady Cules12 @15.10.2017 | Przeczytano 587 razy
Tuż po zakończeniu sobotniego meczu w Madrycie, kilku piłkarzy Barcy wypowiedziało się na temat spotkania.
Andres Iniesta:
Będziemy starali się poprawić naszą grę, wyeliminować błędy. Mecze z tą drużyną na jej stadionie zawsze były trudne, szanujemy ten punkt.
Nelson Semedo:
Udało nam się zrealizować niektóre założenia, zmęczyliśmy Atletico, przez co mieliśmy więcej miejsca w środku pola. Wykorzystaliśmy swoją szansę.
Jordi Alba:
Zależało nam na wygranej, chcieliśmy zdobyć trzy punkty. Wiedzieliśmy jednak, że to bardzo trudne zadanie. Atletico ma świetną obronę. Jeszcze dużo meczów ligowych, będziemy walczyli do samego końca.
ter Stegen:
Wyjeżdżamy szczęśliwi, chociaż powinniśmy wygrać to spotkanie. Zawsze ciężko się gra przeciwko drużynie, która tak głęboko się broni. Nie mogliśmy znaleźć wolnej przestrzeni i odpowiedniego sposobu.
Sergio Busquets:
W drugiej połowie byliśmy drużyną lepszą, szkoda, że udało się wywalczyć tylko remis, ale walczyliśmy z bardzo trudnym przeciwnikiem. Musimy pamiętać też, że nasza sytuacja w lidze wciąż wygląda bardzo dobrze.
---
ZOBACZ TAKŻE: Valverde: Mamy pozytywne odczucia po meczu
---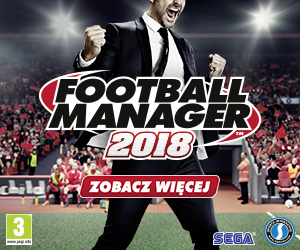 Źródło: fcbarcelona.com
Tagi: Atletico Madryt, Barca, fc barcelona, FCB, La liga
Dziś, 17:47
0
Liga Mistrzów
Barca bliska awansu do fazy pucharowej
Dziś, 17:33
0
Wywiady
Jordi Alba: Barca zawsze musi wygrywać
Dziś, 17:27
0
Ciekawostki
Semedo bliski zawieszenia w Lidze Mistrzów
Dziś, 17:21
0
Zapowiedzi
Strzeż się, Stara Damo!
Dziś, 12:21
2
Transfery
Barca szykuje ofertę za Özila
Wczoraj, 21:39
3
Leo Messi
Messi rok bez wyjazdowego gola w Lidze Mistrzów
Wczoraj, 14:32
1
Ciekawostki
Luis Suarez czeka na przełamanie w Lidze Mistrzów
Wczoraj, 14:16
1
Doniesienia
Sześciu kontuzjowanych zawodników przed meczem z Juventusem
Wczoraj, 13:48
1
Spekulacje
Druga szansa dla Thomasa Vermaelena
Lis 19, 14:33
4
El Clasico
Dwanaście lat od słynnych braw dla Ronaldinho w Madrycie
FC Barcelona -...
Wypowiedź...
SOM EL BARCA
Atletico...
Real Sociedad...
Barca 1-2...
Więcej
Reklama