Wywiady Silent @17.08.2017 | Przeczytano 903 razy
Trener chce, aby jego zespół skupił się na dobrym starcie La Liga.
Ernesto Valverde we wczorajszym meczu z Realem Madryt zdecydował się na zmianę formacji z 4-3-3 na 3-5-2. Wynik z pierwszego meczu (1:3) było ciężko odrobić, ale trener spróbował bardziej ofensywnej taktyki. Mimo wszystko zmiana ta nie przyniosła zamierzonych skutków.
Menedżer Barcy przyznał, że wczorajszy mecz był bardzo ciężki:
Kiedy przegrywasz mecz i wiesz, że przeciwnik był lepszy, zastanawiasz się, jak możesz polepszyć swoją grę. Musimy odbić się we wszystkich aspektach, ale przede wszystkim pod względem morale. Musimy iść naprzód.
Valverde wypowiedział się również o sytuacji na boisku:
Straciliśmy ten tytuł, to prawda. Real zaczął lepiej, a my nie zaczęliśmy ani nie zakończyliśmy pierwszej połowy dobrze. To również prawda, że prawdopodobnie zagrali bardziej energicznie w pressingu i karali nas za utratę posiadania piłki.
Trener dodał również, że klub musi patrzeć w przyszłość:
Zaczyna się liga i musimy się skupić na niej, odzyskać nasze morale i iść do przodu ... nie mamy innego wyboru. Nastąpiły zmiany w składzie i może być ich więcej.
---
ZOBACZ TAKŻE: Roberto Fernandez: Bardzo chcielibyśmy, żeby Dembele i Coutinho do nas dołączyli
---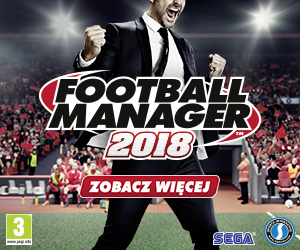 Źródło: Sport
Tagi: Barca, fc barcelona, FCB, La liga, Valverde
Wczoraj, 21:23
0
Kadra FCB
Kadra na mecz z Leganes
Wczoraj, 21:07
0
Wywiady
Valverde: Mamy wiele do udowonienia
Wczoraj, 19:15
0
Konferencje prasowe
Garitano: Jeśli zagramy, żeby czerpać przyjemność, możemy stracić 5 lub 6 bramek
Wczoraj, 17:00
0
Zapowiedzi
Kontynuować dobrą passę!
Wczoraj, 14:39
1
Serwisowe
Rozpocznij karierę dziennikarza sportowego wraz z Barca.pl!
Wczoraj, 14:31
2
Transfery
Były zawodnik Realu alternatywą dla Coutinho
Wczoraj, 14:03
3
Doniesienia
VAR zagości w LaLiga!
Wczoraj, 13:41
1
Transfery
Barca rusza po gwiazdora Ligue 1
Wczoraj, 11:38
2
Doniesienia
United i City dołączają do wyścigu po Antoine Griezmanna
Lis 16, 18:00
1
Serwisowe
[FOOTBALL MANAGER 2018]: Poznaj FC Barcelonę
FC Barcelona -...
Wypowiedź...
SOM EL BARCA
Atletico...
Real Sociedad...
Barca 1-2...
Więcej
Reklama