Wywiady SuperPatsonFCB @11.05.2017 | Przeczytano 2043 razy
Trener Liverpoolu wypowiedział się na temat ewentualnego odejścia jednego ze swoich najlepszych piłkarzy.
Philippe Coutinho jest jednym z piłkarzy, którzy w letnim okienku transferowym może opuścić Liverpool. Jak niedawno donosiły media, Brazylijczyk zakomunikował władzom The Reds, że w przyszłym sezonie chciałby reprezentować barwy innego zespołu, w barwach którego mógłby sięgnąć po prestiżowe trofea.
O ewentualne odejście Coutinho zapytany został Jurgen Klopp - trener trzeciej drużyny Premier League obecnego sezonu.
Nie mamy żadnego planu sprzedaży Coutinho. Powiedzieli o tym właściciele - jeśli nie chcemy, nie musimy nikogo sprzedawać. To oznacza, że możemy sprowadzać najlepszych zawodników bez konieczności sprzedawania swoich.
Dziennikarze zapytali także o przedłużenie kontraktu Coutinho. Klopp z kolei pytanie to odebrał żartobliwie.
Kiedy podpisał nowy kontrakt? Dobre pytanie <śmiech>. Jeśli podpisał, to nasze stanowisko co do sprzedaży jest jasne. Klauzula? Pewnie wynosi 400 milionów <śmiech>.
---
ZOBACZ TAKŻE: Seri: Moim marzeniem jest grać dla Barcy
---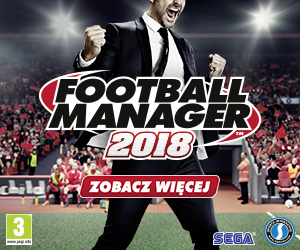 Źródło: Sport
Tagi: Barca, Coutinho, doniesienia, fc barcelona, FCB, Jurgen, Klopp, Liverpool, Philippe, Wywiady
Dziś, 14:33
0
El Clasico
Dwanaście lat od słynnych braw dla Ronaldinho w Madrycie
Dziś, 12:04
0
Doniesienia
Paulinho strzelił tyle samo goli w lidze, ile BBC Realu
Dziś, 11:59
0
Wywiady
Alba: Suarez jest najlepszym napastnikiem na świecie
Dziś, 11:40
0
Doniesienia
Strzelecka niemoc Luisa Suáreza przerwana
Dziś, 09:37
0
Doniesienia
Barcelona obserwuje młodego zawodnika Lyonu
Dziś, 00:13
1
Kadra FCB
Pique nie zagra z Valencią
Wczoraj, 23:51
1
Konferencje prasowe
Valverde: Mieliśmy problemy, jednak udało się zwyciężyć
Wczoraj, 19:21
0
Pod Lupą
Pod Lupą: Leganes - Barcelona
Wczoraj, 18:25
2
Relacje
Dobry wynik na ciężkim terenie
Wczoraj, 17:04
0
Wywiady
Marcelino: Barcelona daje mniej szans niż Real Madryt
FC Barcelona -...
Wypowiedź...
SOM EL BARCA
Atletico...
Real Sociedad...
Barca 1-2...
Więcej
Reklama