Wywiady aniajes @19.03.2017 | Przeczytano 1148 razy
Robert Fernández udzielił kolejnej wypowiedzi, tym razem po zakończeniu meczu z Valencią.
Odczucia:
Zespół rozegrał wielkie spotkanie. Wytworzyliśmy sobie wiele okazji bramkowych, choć rywal również był niebezpieczny. Oni również zagrali dobrze, choć zabrakło im końcowego sukcesu. To był bardzo poważny mecz.
Neymar i Messi:
Są w dobrym momencie i się nie zatrzymują. Musimy być z nich zadowoleni, bo bardzo nam pomagają.
Kwiecień:
Wiedzieliśmy, że to będzie bardzo trudny miesiąc. Mamy nadzieję, ze wszyscy wrócą w dobrej formie ze zgrupowań reprezentacji. To będzie kluczowy miesiąc, bo zmierzymy się wówczas z najlepszymi drużynami i powinniśmy zaprezentować swoją najlepszą wersję.
André Gomes:
Nie jest łatwo grać dla Barçy. On wie, że powinien dalej pracować i zachowywać spokój.
---
ZOBACZ TAKŻE: Iniesta: Dopisujemy sobie trzy punkty i kontynuujemy walkę o mistrzostwo
---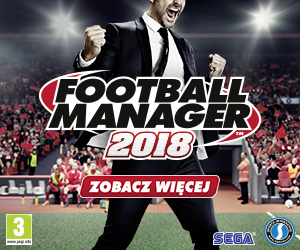 Źródło: as.com
Tagi: Barca, fc barcelona, FCB, Robert Fernandez, Valencia, Wywiady
Wczoraj, 21:39
1
Leo Messi
Messi rok bez wyjazdowego gola w Lidze Mistrzów
Wczoraj, 14:32
1
Ciekawostki
Luis Suarez czeka na przełamanie w Lidze Mistrzów
Wczoraj, 14:16
1
Doniesienia
Sześciu kontuzjowanych zawodników przed meczem z Juventusem
Wczoraj, 13:48
1
Spekulacje
Druga szansa dla Thomasa Vermaelena
Lis 19, 14:33
4
El Clasico
Dwanaście lat od słynnych braw dla Ronaldinho w Madrycie
Lis 19, 12:04
2
Doniesienia
Paulinho strzelił tyle samo goli w lidze, ile BBC Realu
Lis 19, 11:59
1
Wywiady
Alba: Suarez jest najlepszym napastnikiem na świecie
Lis 19, 11:40
0
Doniesienia
Strzelecka niemoc Luisa Suáreza przerwana
Lis 19, 09:37
0
Doniesienia
Barcelona obserwuje młodego zawodnika Lyonu
Lis 19, 00:13
1
Kadra FCB
Pique nie zagra z Valencią
FC Barcelona -...
Wypowiedź...
SOM EL BARCA
Atletico...
Real Sociedad...
Barca 1-2...
Więcej
Reklama