Wywiady aniajes @19.03.2017 | Przeczytano 467 razy
Andrea Pirlo wypowiedział się na temat losowania par ćwierćfinałowych Ligi Mistrzów i pojedynku Juventusu z Barceloną.
Włoch przyznał, że nie będzie to podobny pojedynek, do tego który oglądaliśmy dwa lata temu.
To będzie inny pojedynek niż ten sprzed dwóch lat, bo teraz mamy inny Juventus i inną Barcelonę.

Choć tym razem to nie będzie finał, tylko dwa spotkania, to myślę, że w trakcie tych 180 minut zobaczymy dobry futbol.
Pirlo stwierdził również, że nie można stawiać Juventusu na straconej pozycji.
Juventus ma bardzo silny zespół i jeśli chce myśleć o awansie do finału, to musi mierzyć się z najlepszymi. Myślę, że Juventus ma odpowiednią jakość, by pokonać Barcelonę.
---
ZOBACZ TAKŻE: Robert Fernández: Nie wykluczam sprowadzenia bocznego obrońcy
---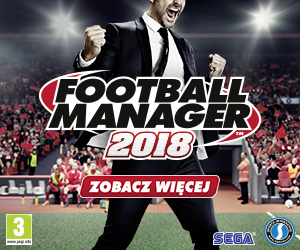 Źródło: mundodeportivo.com
Tagi: Andrea Pirlo, Barcelona, fc barcelona, Juventus, Juventus Turyn, Liga Mistrzów, Wywiady
Dziś, 14:32
0
Ciekawostki
Luis Suarez czeka na przełamanie w Lidze Mistrzów
Dziś, 14:16
0
Doniesienia
Sześciu kontuzjowanych zawodników przed meczem z Juventusem
Dziś, 13:48
0
Spekulacje
Druga szansa dla Thomasa Vermaelena
Wczoraj, 14:33
4
El Clasico
Dwanaście lat od słynnych braw dla Ronaldinho w Madrycie
Wczoraj, 12:04
2
Doniesienia
Paulinho strzelił tyle samo goli w lidze, ile BBC Realu
Wczoraj, 11:59
1
Wywiady
Alba: Suarez jest najlepszym napastnikiem na świecie
Wczoraj, 11:40
0
Doniesienia
Strzelecka niemoc Luisa Suáreza przerwana
Wczoraj, 09:37
0
Doniesienia
Barcelona obserwuje młodego zawodnika Lyonu
Wczoraj, 00:13
1
Kadra FCB
Pique nie zagra z Valencią
Lis 18, 23:51
1
Konferencje prasowe
Valverde: Mieliśmy problemy, jednak udało się zwyciężyć
FC Barcelona -...
Wypowiedź...
SOM EL BARCA
Atletico...
Real Sociedad...
Barca 1-2...
Więcej
Reklama