Wywiady SuperPatsonFCB @18.03.2017 | Przeczytano 1647 razy
Selekcjoner reprezentacji Argentyny wypowiedział się na temat szans Argentyny na triumf w mistrzostwach świata.
Leo Messi jest wielkim piłkarzem, jednym z najlepszych, jacy kiedykolwiek biegali po europejskich boiskach. Z klubem wygrał wielokrotnie już wszystko, co tylko możliwe. Brakuje mu tylko jednej rzeczy - triumfu z reprezentacją. Był blisko w ostatnich dwóch latach, jednak w finałach Copa America zawsze przegrywał z reprezentacją Chile.
Optymistą w kwestii wygrania przez Argentyńczyków mistrzostwa świata jest Edgardo Bauza - selekcjoner reprezentacji Albicelestes.
Nie widzę tej pracy, pracy trenera, bez marzenia i możliwości wygrania mistrzostwa świata. Oczywiście teraz chcę zdobyć go z Argentyną. Wyobrażam sobie finał przeciwko jakiemuś europejskiemu zespołowi - mogą to być Niemcy, ale i każdy inny. Również oczami wyobraźni widzę Messiego podnoszącego do góry puchar.
Selekcjoner stwierdził również, że zagwarantowane miejsce w kadrze na mundial w Rosji, obok Leo Messiego, ma Paulo Dybala.
W ciągu najbliższych 2-3 lat, stanie się wielkim graczem. Wezmę go na mistrzostwa świata, ale widzę, że on nie czuje się ważny. Dam sobie czas, ponieważ dla mnie to jest niesamowity zawodnik.
---
ZOBACZ TAKŻE: Historia meczów z Juventusem w Lidze Mistrzów
---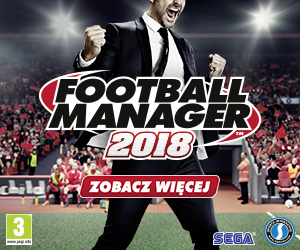 Źródło: Sport
Tagi: Argentyna, Barca, Bauza, Edgardo, fc barcelona, FCB, Leo, Messi, Mistrzostwa Świata, Wywiady
Dziś, 11:28
0
Składy
Przewidywane składy: Leganes - Barca
Dziś, 10:10
0
Doniesienia
W przyszłym tygodniu spotkanie ws. kontraktu Piqué
Dziś, 09:45
1
Doniesienia
Coutinho czy Özil?
Wczoraj, 21:23
0
Kadra FCB
Kadra na mecz z Leganes
Wczoraj, 21:07
1
Wywiady
Valverde: Mamy wiele do udowonienia
Wczoraj, 19:15
1
Konferencje prasowe
Garitano: Jeśli zagramy, żeby czerpać przyjemność, możemy stracić 5 lub 6 bramek
Wczoraj, 17:00
0
Zapowiedzi
Kontynuować dobrą passę!
Wczoraj, 14:39
0
Serwisowe
Rozpocznij karierę dziennikarza sportowego wraz z Barca.pl!
Wczoraj, 14:31
2
Transfery
Były zawodnik Realu alternatywą dla Coutinho
Wczoraj, 14:03
3
Doniesienia
VAR zagości w LaLiga!
FC Barcelona -...
Wypowiedź...
SOM EL BARCA
Atletico...
Real Sociedad...
Barca 1-2...
Więcej
Reklama