Wywiady SuperPatsonFCB @18.03.2017 | Przeczytano 1610 razy
Legendarny bramkarz Juventusu Dino Zoff skomentował wylosowanie Barcelony przez Starą Damę.
Wczoraj odbyło się losowanie par ćwierćfinałowych Ligi Mistrzów. Jedną ze skojarzonych ze sobą par jest Juventus i Barcelona. Nadzieje na awans w obu obozach są bardzo duże.
Po ceremonii odbytej w Nyonie, dla katalońskiego radia wywiadu udzielił legendarny bramkarz mistrza Włoch - Dino Zoff. Zdaniem byłego zawodnika Juventusu, Stara Dama ma szanse na awans, a remontada, jakiej Barcelona dokonała z PSG, z mistrzem Włoch nie byłaby możliwa.
Myślę, że te ćwierćfinały są bardzo ważne. Kto awansuje z tej pary, może mieć duże szanse na zwycięstwo w Lidze Mistrzów. Barcelonę widziałem wcześniej, gdy po 0:4 w Paryzu wygrała 6:1, ale Juventus ma szanse, gdyż jest bardzo mocną drużyną. Juve jest lepszą drużyną teraz, niż wtedy w Berlinie.

Juventus jest bardzo mocny u siebie, ponieważ to stadion, gdzie kibice dają z siebie wszystko i zaznaczają swoją obecność.

6:1 to było coś, co nie miało prawa się zdarzyć. To prawdopodobnie spowodowało totalne utracenie osobowości przez PSG. Juve tak nie odpadnie. Nie ma możliwości, by oni tak stracili przewagę, gdyż w drużynie mają wielkie osobowości i wielkich piłkarzy.
Zoff skomentował także postawę poszczególnych zawodników w obu zespołach.
Wszyscy zawodnicy Juve są niebezpieczni. Dybala i Higuain są wielkimi zawodnikami, ale prawdziwa siła Juventusu tkwi w obronie.

Dani Alves gra dobrze. Notuje świetne występy, jak z Porto, i ma się dobrze. Jest doskonałym graczem.

Atak Barcelony w postaci Messiego, Neymara i Suareza jest bardzo dużym niebezpieczeństwem. Na pewno to wielka siła Barcelony, ale wiemy jak dobrze się bronić.
Pierwsze spotkanie odbędzie się 11 kwietnia w Turynie. Rewanż osiem dni później na Camp Nou.
---
ZOBACZ TAKŻE: Pierwszy pojedynek Alvesa z Barcą po jego odejściu
---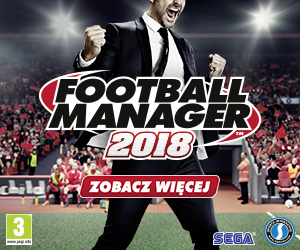 Źródło: Mundo Deportivo
Tagi: Barca, Dino, fc barcelona, FCB, Juventus, Liga Mistrzów, Wywiady, Zoff
Dziś, 11:28
0
Składy
Przewidywane składy: Leganes - Barca
Dziś, 10:10
0
Doniesienia
W przyszłym tygodniu spotkanie ws. kontraktu Piqué
Dziś, 09:45
1
Doniesienia
Coutinho czy Özil?
Wczoraj, 21:23
0
Kadra FCB
Kadra na mecz z Leganes
Wczoraj, 21:07
1
Wywiady
Valverde: Mamy wiele do udowonienia
Wczoraj, 19:15
1
Konferencje prasowe
Garitano: Jeśli zagramy, żeby czerpać przyjemność, możemy stracić 5 lub 6 bramek
Wczoraj, 17:00
0
Zapowiedzi
Kontynuować dobrą passę!
Wczoraj, 14:39
0
Serwisowe
Rozpocznij karierę dziennikarza sportowego wraz z Barca.pl!
Wczoraj, 14:31
2
Transfery
Były zawodnik Realu alternatywą dla Coutinho
Wczoraj, 14:03
3
Doniesienia
VAR zagości w LaLiga!
FC Barcelona -...
Wypowiedź...
SOM EL BARCA
Atletico...
Real Sociedad...
Barca 1-2...
Więcej
Reklama