Wywiady aniajes @17.03.2017 | Przeczytano 1414 razy
W wywiadzie dla El Larguero Ivan Rakitić wypowiedział się na temat przyszłości Andresa Iniesty.
Ivan Rakitić stwierdził, że trudno będzie sobie wyobrazić odejście Iniesty ze względu na jego ogromną jakość.
Trudno jest sobie wyobrazić Barcelonę bez Iniesty. To tak jak Barcelona bez Xaviego. To bardzo trudne, a wręcz niemożliwe.
Pomocnik wypowiedział się również na temat przyszłości Messiego, o której tak wiele się mówiło w ostatnim czasie.
To, co Messi otrzymuje w Barcelonie nie można kupić za żadne pieniądze. Ponadto ma tutaj swojego bliskiego przyjaciela - Luisa Suareza. Dobrze się dogadują i spędzają dużo czasu razem. Jestem pewny, że Messi zostanie.
Rakitić przyznał także, że jeszcze kilka miesięcy temu sam był w podobnej sytuacji.
Nie wątpiłem w odnowienie swojego kontraktu. Grałem mniej, ale dlatego, że dokonano większych rotacji w składzie w stosunku do lat ubiegłych. Trener zna mnie lepiej niż ktokolwiek inny. Wie, że chcę grać i nie zamierzam odpuszczać. Chciałbym być tutaj zawsze.
---
ZOBACZ TAKŻE: Mestre: Musimy zdobyć bramkę w Turynie
---
---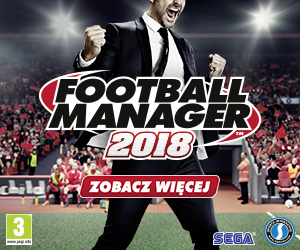 Źródło: sport.es
Tagi: Andres Iniesta, fc barcelona, Ivan Rakitić, Leo Messi, Wywiady
Dziś, 11:28
0
Składy
Przewidywane składy: Leganes - Barca
Dziś, 10:10
0
Doniesienia
W przyszłym tygodniu spotkanie ws. kontraktu Piqué
Dziś, 09:45
1
Doniesienia
Coutinho czy Özil?
Wczoraj, 21:23
0
Kadra FCB
Kadra na mecz z Leganes
Wczoraj, 21:07
1
Wywiady
Valverde: Mamy wiele do udowonienia
Wczoraj, 19:15
1
Konferencje prasowe
Garitano: Jeśli zagramy, żeby czerpać przyjemność, możemy stracić 5 lub 6 bramek
Wczoraj, 17:00
0
Zapowiedzi
Kontynuować dobrą passę!
Wczoraj, 14:39
0
Serwisowe
Rozpocznij karierę dziennikarza sportowego wraz z Barca.pl!
Wczoraj, 14:31
2
Transfery
Były zawodnik Realu alternatywą dla Coutinho
Wczoraj, 14:03
3
Doniesienia
VAR zagości w LaLiga!
FC Barcelona -...
Wypowiedź...
SOM EL BARCA
Atletico...
Real Sociedad...
Barca 1-2...
Więcej
Reklama