Wywiady aniajes @16.03.2017 | Przeczytano 1903 razy
Gerard Piqué w czwartek przyznał, że jeśli Barça nie wygra Ligi Mistrzów, to remontada z PSG nie będzie miała większego znaczenia.
Piqué przyznał, że teraz na Barcelonie ciąży presja związana z wygraniem Ligi Mistrzów.
Teraz ważne jest, by wygrać całe rozgrywki, bo jeśli tego nie dokonamy, to remontada pozostanie czymś dobrym pod względem historycznym, jako jeden z największych wyczynów wszech czasów, ale trochę straci sens, jeśli nie wygramy wszystkiego.
Obrońca został zapytany także o słowa Sergio Ramosa.
Nie przejmuję się tym, o czym mówił Ramos. Miał jednak rację, to było coś historycznego.
Zawodnik wypowiedział się również na temat odczuć po meczu z PSG.
Cieszyłem się jak dziecko. To była wspaniała noc, jak marzenie. Czułem się, jakbym wygrał Ligę Mistrzów, a może coś więcej.

Obrazy, które pozostały po golu Sergi Roberto, te uściski wszystkich, płacz ludzi... To było coś historycznego, coś co będzie przekazywane z pokolenia na pokolenie.
---
ZOBACZ TAKŻE: Barça jedynym europejskim klubem, który wsparł Chapecoense
---
---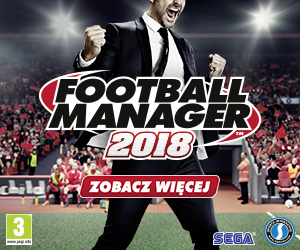 Źródło: sport.es
Tagi: Gerard Pique, Liga Mistrzów, PSG, remontada, Sergio Ramos, Wywiady
Dziś, 14:32
0
Ciekawostki
Luis Suarez czeka na przełamanie w Lidze Mistrzów
Dziś, 14:16
0
Doniesienia
Sześciu kontuzjowanych zawodników przed meczem z Juventusem
Dziś, 13:48
0
Spekulacje
Druga szansa dla Thomasa Vermaelena
Wczoraj, 14:33
4
El Clasico
Dwanaście lat od słynnych braw dla Ronaldinho w Madrycie
Wczoraj, 12:04
2
Doniesienia
Paulinho strzelił tyle samo goli w lidze, ile BBC Realu
Wczoraj, 11:59
1
Wywiady
Alba: Suarez jest najlepszym napastnikiem na świecie
Wczoraj, 11:40
0
Doniesienia
Strzelecka niemoc Luisa Suáreza przerwana
Wczoraj, 09:37
0
Doniesienia
Barcelona obserwuje młodego zawodnika Lyonu
Wczoraj, 00:13
1
Kadra FCB
Pique nie zagra z Valencią
Lis 18, 23:51
1
Konferencje prasowe
Valverde: Mieliśmy problemy, jednak udało się zwyciężyć
FC Barcelona -...
Wypowiedź...
SOM EL BARCA
Atletico...
Real Sociedad...
Barca 1-2...
Więcej
Reklama