Transfery Buli1234567 @16.10.2017 | Przeczytano 1676 razy
Według Sky Sports to Hiszpan ma być nowym celem Barcelony.
Chociaż rynek transferowy pozostaje zamknięty, to cały czas napływają z mediów informacje na temat prawdopodobnych nabytków do składu Barcy. Od Sky Sports dowiadujemy się, że zarząd klubu z Katalonii przestał interesować się Philippe Coutinho i zamierza sprowadzić Thiago Alcantare.
Angielskie media zapewniają, że transferowym numer 1 stał się wychowanek La Masii, były gracz a obecnie piłkarz Bayernu Monachium, Thiago. Niezależnie od tego, co dowiadujemy się od Sky Sports, trudno jest sobie wyobrazić, żeby powrót Hiszpana stał się faktem. Sam zawodnik w przeszłości nie wyrażał chęci ponownej gry na Camp Nou, co więcej cena, za jaką odszedł, była nieporównywalnie mniejsza niż kwota, która przekonałaby działaczy z Monachium do oddania pomocnika. Ta wiadomość odbiega również od informacji hiszpańskich gazet, z których niedawno mogliśmy się dowiedzieć, że klub może powalczyć o Brazylijczyka już w zimowym okienku.
---
ZOBACZ TAKŻE: Trzynaście lat od debiutu Leo Messiego w Barcelonie!
---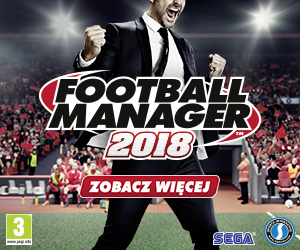 Źródło: Mundo Deportivo
Tagi: Barca, Camp Nou, Coutinho, fc barcelona, FCB, La liga, Thiago
Dziś, 17:47
0
Liga Mistrzów
Barca bliska awansu do fazy pucharowej
Dziś, 17:33
0
Wywiady
Jordi Alba: Barca zawsze musi wygrywać
Dziś, 17:27
0
Ciekawostki
Semedo bliski zawieszenia w Lidze Mistrzów
Dziś, 17:21
0
Zapowiedzi
Strzeż się, Stara Damo!
Dziś, 12:21
2
Transfery
Barca szykuje ofertę za Özila
Wczoraj, 21:39
3
Leo Messi
Messi rok bez wyjazdowego gola w Lidze Mistrzów
Wczoraj, 14:32
1
Ciekawostki
Luis Suarez czeka na przełamanie w Lidze Mistrzów
Wczoraj, 14:16
1
Doniesienia
Sześciu kontuzjowanych zawodników przed meczem z Juventusem
Wczoraj, 13:48
1
Spekulacje
Druga szansa dla Thomasa Vermaelena
Lis 19, 14:33
4
El Clasico
Dwanaście lat od słynnych braw dla Ronaldinho w Madrycie
FC Barcelona -...
Wypowiedź...
SOM EL BARCA
Atletico...
Real Sociedad...
Barca 1-2...
Więcej
Reklama