Transfery Phenom @19.08.2017 | Przeczytano 2141 razy
Gerard Romero z RAC1 informuje o zaawansowanej fazie rozmów pomiędzy Katalończykami a Borussią.
Wszystko wskazuje na to, iż 20-letni skrzydłowy ostatecznie zostanie zawodnikiem Dumy Katalonii. Uznany dziennikarz rozgłośni radiowej RAC1 podał, że negocjacje pomiędzy Borussią a Barcą wkroczyły w bardzo zaawansowaną fazę.
Włodarze klubu z Zagłębia Ruhry oczekują 150 milionów euro za swojego zawodnika, z czego podstawą miałoby być 90-95 milionów. Pozostała część kwoty to bonusy zależne od osiągnięć drużyny oraz samego Dembélé.
Sytuację Francuza skomentował Michael Zorc, dyrektor sportowy Borussii:
Nasze stanowisko jest jasne: jeśli nasze oczekiwania zostaną spełnione, Dembélé odejdzie z klubu tego lata. W przeciwnym wypadku pozostanie z nami, to proste.
Dziennikarz twierdzi, że Katalończycy są w stanie przystać na te warunki. Do klubu ma niebawem trafić również Jean Michaël Seri. Przedstawiciele Barcy negocjują już z OGC Nice transfer 26-latka. Cała operacja miałaby zamknąć się w 35 milionach euro (więcej TUTAJ).
---
ZOBACZ TAKŻE: Paulinho ósmym piłkarzem Barcy z "15" na koszulce
---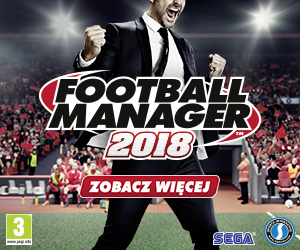 Źródło: RAC1
Tagi: Barca, BVB, Dembele, fc barcelona, FCB, La liga, Spekulacje, Transfery
Wczoraj, 21:23
0
Kadra FCB
Kadra na mecz z Leganes
Wczoraj, 21:07
0
Wywiady
Valverde: Mamy wiele do udowonienia
Wczoraj, 19:15
0
Konferencje prasowe
Garitano: Jeśli zagramy, żeby czerpać przyjemność, możemy stracić 5 lub 6 bramek
Wczoraj, 17:00
0
Zapowiedzi
Kontynuować dobrą passę!
Wczoraj, 14:39
1
Serwisowe
Rozpocznij karierę dziennikarza sportowego wraz z Barca.pl!
Wczoraj, 14:31
2
Transfery
Były zawodnik Realu alternatywą dla Coutinho
Wczoraj, 14:03
3
Doniesienia
VAR zagości w LaLiga!
Wczoraj, 13:41
1
Transfery
Barca rusza po gwiazdora Ligue 1
Wczoraj, 11:38
2
Doniesienia
United i City dołączają do wyścigu po Antoine Griezmanna
Lis 16, 18:00
1
Serwisowe
[FOOTBALL MANAGER 2018]: Poznaj FC Barcelonę
FC Barcelona -...
Wypowiedź...
SOM EL BARCA
Atletico...
Real Sociedad...
Barca 1-2...
Więcej
Reklama