Transfery Phenom @16.08.2017 | Przeczytano 2712 razy
Brazylijczyk zamierza przestać grać w klubie z Anfield, aby wymusić swój transfer do Barcelony.
Saga z udziałem 25-letniego pomocnika trwa już dobre kilka tygodni. Przed kilkoma dniami sprawa nabrała rozpędu, kiedy to złożył on oficjalną prośbę o transfer władzom klubu. Ruch ten nie zmienił wiele w kwestii jego przenosin do Barcy, dlatego też Brazylijczyk zamierza postawić wszystko na jedną kartę.
Coutinho miał zakomunikować Jürgenowi Kloppowi, że nie zamierza więcej występować w koszulce The Reds, nawet jeżeli miałoby to oznaczać roczną przerwę od gry w przypadku fiaska transferu na Camp Nou. Brak gry w przypadku pozostania na Anfield mógłby mieć ogromny wpływ na to, czy zostanie on powołany na przyszłoroczne Mistrzostwa Świata w Rosji.
Ruch ten pokazuje wielką determinację oraz poświęcenie Brazylijczyka, który za wszelką cenę zamierza skorzystać z życiowej szansy, jaką bez wątpienia jest dołączenie do ekipy Ernesto Valverde.
---
ZOBACZ TAKŻE: Iwański dla Barca.pl: Z Messim wszystko jest możliwe
---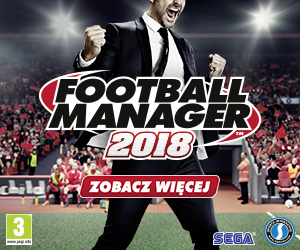 Źródło: MD
Tagi: Barca, Coutinho, fc barcelona, FCB, Liverpool, Spekulacje, Transfery
Dziś, 14:32
0
Ciekawostki
Luis Suarez czeka na przełamanie w Lidze Mistrzów
Dziś, 14:16
0
Doniesienia
Sześciu kontuzjowanych zawodników przed meczem z Juventusem
Dziś, 13:48
0
Spekulacje
Druga szansa dla Thomasa Vermaelena
Wczoraj, 14:33
4
El Clasico
Dwanaście lat od słynnych braw dla Ronaldinho w Madrycie
Wczoraj, 12:04
2
Doniesienia
Paulinho strzelił tyle samo goli w lidze, ile BBC Realu
Wczoraj, 11:59
1
Wywiady
Alba: Suarez jest najlepszym napastnikiem na świecie
Wczoraj, 11:40
0
Doniesienia
Strzelecka niemoc Luisa Suáreza przerwana
Wczoraj, 09:37
0
Doniesienia
Barcelona obserwuje młodego zawodnika Lyonu
Wczoraj, 00:13
1
Kadra FCB
Pique nie zagra z Valencią
Lis 18, 23:51
1
Konferencje prasowe
Valverde: Mieliśmy problemy, jednak udało się zwyciężyć
FC Barcelona -...
Wypowiedź...
SOM EL BARCA
Atletico...
Real Sociedad...
Barca 1-2...
Więcej
Reklama