Transfery SuperPatsonFCB @11.05.2017 | Przeczytano 1824 razy
Klub otrzymał oferty za Portugalczyka, jednak chce mu dać szansę w kolejnym sezonie.
Najbardziej krytykowanym letnim transferem Barcelony z poprzedniego okienka jest niewątpliwie Andre Gomes. Sprowadzony za 35 milionów euro (kwota może sięgnąć nawet 55) z Valencii pomocnik niejednokrotnie pokazywał, że ma problemy z aklimatyzacją i zrozumienia poleceń taktycznych Luisa Enrique. Mimo to otrzymywał szansę w pierwszym zespole, a ostatnie mecze w jego wykonaniu dają nadzieje na lepszą przyszłość.
Jak donoszą media, Duma Katalonii otrzymała konkretne oferty za Portugalczyka i nie jest wykluczone, że opuści on Camp Nou w kolejnym okienku. Jednym z klubów najbardziej zainteresowanych mistrzem Europy jest Juventus. W swoich szeregach mile widzieliby go także trenerzy klubów z Premier League.
Barcelona utrzymuje jednak, że nie chce sprzedawać Gomesa, bo wciąż wierzy w to, że w kolejnym sezonie Portugalczyk wejdzie na odpowiedni poziom. Przełomem dla Andre wydawało się być wyjazdowe El Clasico, które podopieczni Luisa Enrique wygrali 3:2, a Gomes brał udział w zwycięskiej akcji, kiedy to zagrał do Alby, który asystował Leo Messiemu.
---
ZOBACZ TAKŻE: Pique piątym najlepszym obrońcą świata
---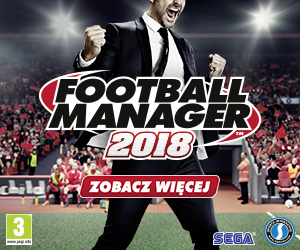 Źródło: Sport
Tagi: Andre, Barca, doniesienia, fc barcelona, FCB, gomes, Spekulacje, Transfery
Dziś, 14:33
0
El Clasico
Dwanaście lat od słynnych braw dla Ronaldinho w Madrycie
Dziś, 12:04
0
Doniesienia
Paulinho strzelił tyle samo goli w lidze, ile BBC Realu
Dziś, 11:59
0
Wywiady
Alba: Suarez jest najlepszym napastnikiem na świecie
Dziś, 11:40
0
Doniesienia
Strzelecka niemoc Luisa Suáreza przerwana
Dziś, 09:37
0
Doniesienia
Barcelona obserwuje młodego zawodnika Lyonu
Dziś, 00:13
1
Kadra FCB
Pique nie zagra z Valencią
Wczoraj, 23:51
1
Konferencje prasowe
Valverde: Mieliśmy problemy, jednak udało się zwyciężyć
Wczoraj, 19:21
0
Pod Lupą
Pod Lupą: Leganes - Barcelona
Wczoraj, 18:25
2
Relacje
Dobry wynik na ciężkim terenie
Wczoraj, 17:04
0
Wywiady
Marcelino: Barcelona daje mniej szans niż Real Madryt
FC Barcelona -...
Wypowiedź...
SOM EL BARCA
Atletico...
Real Sociedad...
Barca 1-2...
Więcej
Reklama