Transfery SuperPatsonFCB @13.03.2017 | Przeczytano 1765 razy
Usługami Niemca najbardziej zainteresowana jest Barcelona oraz Manchester City.
Jak od dłuższego czasu informowały niemieckie media, Joshua Kimmich nie jest zadowolony ze swojego pobytu w Bayernie Monachium. Spekulacje niejako potwierdził sam zawodnik, gdy wypowiedział takie oto słowa w strefie mieszanej po meczu z Eintrachtem Frankfurt w lidze niemieckiej.
Nie ma znaczenia to, czy rozumiem to, że nie gram czy też nie. Nie jestem zadowolony z bycia wiecznym rezerwowym, to nie jest satysfakcjonujące. Trener wie, że jestem uniwersalny - mogę grać na pozycji numer sześć, na prawej obronie, w środku pola... Znam swoje braki i słabe strony, pracuję nad nimi, to nie jest tak, że olewam sprawę. Nie otrzymuję jednak szans, więc trudno o efekty.
Powyższa wypowiedź uruchomiła falę spekulacji, która przetacza się obecnie przez całe Niemcy. Nie jest tajemnicą, że wyceniany na około 25 milionów euro utalentowany Kimmich jest łakomym kąskiem dla wielu europejskich gigantów. Jednym z nich jest właśnie Barcelona.
Katalończycy szukają wzmocnienia na pozycję prawego obrońcy, gdyż Sergi Roberto zdecydowanie lepiej czuje się w środku pola. Kimmich jest planem B w razie niepowodzenia negocjacji z Bellerinem. Skauci Barcy chcą w najbliższych miesiącach skonsultować się z zawodnikiem, czy ten mógłby ewentualnie występować na prawej obronie. Chcą uniknąć bowiem narzekania na grę na obcej dla siebie pozycji.
Drugim klubem, który chciałby Niemca w swojej drużynie, jest Manchester City. O ile sportowo dla zawodnika byłaby to być może półka niżej, o tyle magnesem dla Kimmicha mógłby okazać się trener - Pep Guardiola. 22-latek niejednokrotnie wypowiadał się o katalońskim szkoleniowcu w samych superlatywach i zaznaczał, że chciałby z nim pracować.
Czas pokaże na jaki ruch zdecyduje się Niemiec. Tamtejsze media sugerują jednak, że jeśli Carlo Ancelotti pozostanie trenerem Bawarczyków w kolejnym sezonie, Kimmich na pewno opuści Monachium.
---
ZOBACZ TAKŻE: Franck Ribery o Złotej Piłce
---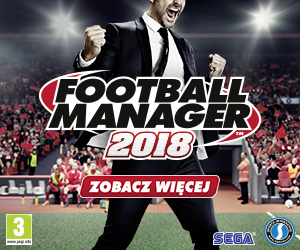 Źródło: Mundo Deportivo, Bild
Tagi: Barca, Bayern Monachium, fc barcelona, FCB, Joshua, kimmich, Spekulacje, Transfery
Ankieta - wypowiedz się!
Wczoraj, 21:23
0
Kadra FCB
Kadra na mecz z Leganes
Wczoraj, 21:07
0
Wywiady
Valverde: Mamy wiele do udowonienia
Wczoraj, 19:15
0
Konferencje prasowe
Garitano: Jeśli zagramy, żeby czerpać przyjemność, możemy stracić 5 lub 6 bramek
Wczoraj, 17:00
0
Zapowiedzi
Kontynuować dobrą passę!
Wczoraj, 14:39
1
Serwisowe
Rozpocznij karierę dziennikarza sportowego wraz z Barca.pl!
Wczoraj, 14:31
2
Transfery
Były zawodnik Realu alternatywą dla Coutinho
Wczoraj, 14:03
3
Doniesienia
VAR zagości w LaLiga!
Wczoraj, 13:41
1
Transfery
Barca rusza po gwiazdora Ligue 1
Wczoraj, 11:38
2
Doniesienia
United i City dołączają do wyścigu po Antoine Griezmanna
Lis 16, 18:00
1
Serwisowe
[FOOTBALL MANAGER 2018]: Poznaj FC Barcelonę
FC Barcelona -...
Wypowiedź...
SOM EL BARCA
Atletico...
Real Sociedad...
Barca 1-2...
Więcej
Reklama