Transfery SuperPatsonFCB @01.03.2017 | Przeczytano 1072 razy
Dyrektor sportowy Dumy Katalonii ma obserwować prawego obrońcę Chelsea - Victora Mosesa, który niedawno przedłużył kontrakt z liderem Premier League.
Pozycja prawej obrony w Barcelonie po odejściu Daniego Alvesa nie należy do najmocniejszych w zespole. Podstawowym zawodnikiem na tej stronie defensywy jest Sergi Roberto, ale niedawno zawodnik wyjawił, że źle mu się gra w tej sferze boiska i chciałby skupić się na gry w pomocy. Być może byłoby to możliwe już w tym sezonie, gdyby nie koszmarna kontuzja Aleixa Vidala, która wykluczyła go z gry do końca sezonu. Wciąż istnieje możliwość zakontraktowania prawego obrońcy z klubu występującego w lidze hiszpańskiej (lub bezrobotnego), jednak Roberto Fernandez upatrzył sobie inny cel.
Jest nim zawodnik Chelsea - Victor Moses. W systemie Antonio Conte Nigeryjczyk pełni rolę wahadłowego właśnie na prawej stronie obrony i ma być przystosowany do gry na tej pozycji. Wcześniej wprawdzie występował na skrzydle, jednak z pewnością łatwiej przekwalifikować się na prawą obronę z prawego skrzydłowego, niż ze środkowego pomocnika (jak ma to miejsce w przypadku Roberto).
Dzisiaj doszło do oficjalnego ogłoszenia przedłużenia kontraktu przez prawego obrońcę do 2021 roku (z opcją przedłużenia na kolejne dwa sezony). Sam Moses powtarza, że w Londynie jest szczęśliwy z tego, że może być kluczowym elementem układanki Conte.
Jestem bardzo wzruszony. Cieszę się, że mogę być tutaj i podpisać nowy kontrakt. Teraz nadszedł moment na skoncentrowanie się na drużynie i kontynuowanie ciężkiej pracy, by wygrać resztę spotkań i sięgnąć po tytuł mistrza Anglii w tym sezonie.
Skauci Barcelony byli obecni na kilku meczach Chelsea w tym sezonie, w celu obserwowania Victora Mosesa. Odczucia miały być pozytywne, a Roberto Fernandez chciał postarać się o sprowadzenie Nigeryjczyka w letnim okienku transferowym. Podpisanie przez niego nowego kontraktu wprawdzie utrudnia sprawę, jednak niczego nie przesądza - wystarczy przecież przypomnieć, że Luis Suarez został piłkarzem Barcy pół roku po tym, jak podpisał nową umowę z Liverpoolem.
A czy według Ciebie zakontraktowanie Mosesa rozwiązałoby problemy na prawej obronie? Czekamy na komentarze i głosy w ankiecie!
---
ZOBACZ TAKŻE: Marquinhos odmówił PSG
---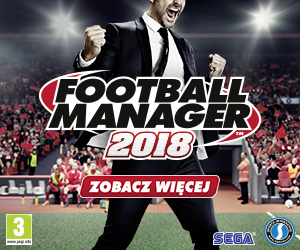 Źródło: Sport
Tagi: Anglia, Barca, chelsea, fc barcelona, FCB, Hiszpania, La liga, Moses, premier league, Spekulacje, Transfery, Victor
Ankieta - wypowiedz się!
Wczoraj, 21:23
0
Kadra FCB
Kadra na mecz z Leganes
Wczoraj, 21:07
0
Wywiady
Valverde: Mamy wiele do udowonienia
Wczoraj, 19:15
0
Konferencje prasowe
Garitano: Jeśli zagramy, żeby czerpać przyjemność, możemy stracić 5 lub 6 bramek
Wczoraj, 17:00
0
Zapowiedzi
Kontynuować dobrą passę!
Wczoraj, 14:39
1
Serwisowe
Rozpocznij karierę dziennikarza sportowego wraz z Barca.pl!
Wczoraj, 14:31
2
Transfery
Były zawodnik Realu alternatywą dla Coutinho
Wczoraj, 14:03
3
Doniesienia
VAR zagości w LaLiga!
Wczoraj, 13:41
1
Transfery
Barca rusza po gwiazdora Ligue 1
Wczoraj, 11:38
2
Doniesienia
United i City dołączają do wyścigu po Antoine Griezmanna
Lis 16, 18:00
1
Serwisowe
[FOOTBALL MANAGER 2018]: Poznaj FC Barcelonę
FC Barcelona -...
Wypowiedź...
SOM EL BARCA
Atletico...
Real Sociedad...
Barca 1-2...
Więcej
Reklama