Treningi Cules12 @26.10.2017 | Przeczytano 141 razy
Czwartkowym treningiem piłkarze Barcy rozpoczęli przygotowania do zbliżającego się meczu!
W czwartkowe przedpołudnie piłkarze Barcelony stawili się w ośrodku treningowym, by odbyć pierwszy w tym tygodniu trening pełną grupą. Zajęcia te były początkiem przygotowań do sobotniego starcia na San Mames. Właśnie tam w ramach 10. kolejki Barca zmierzy się z Athletikiem Club!
Na porannych zajęciach stawili się tym razem wszyscy piłkarze. Do trenujących wczoraj zawodników, którzy mieli trzy dni wolnego, dzisiaj dołączyli Ci, którzy dostali swoją szansę w meczu Pucharu Króla. Dobrą wiadomością dla kibiców Barcelony może być fakt, iż z resztą drużyny trenował już Jordi Alba. Nieobecni byli oczywiście kontuzjowani Rafinha i Dembele.
Kolejny trening piłkarze odbędą w piątek. Będą to ich ostatnie zajęcia przed sobotnim spotkaniem. Tuż po nich trener Valverde ogłosi osiemnastoosobową kadrę, a także weźmie udział w konferencji prasowej. Do Bilbao wszyscy udadzą się w dniu meczu.
---
ZOBACZ TAKŻE: Nelson Semedo: Gra z Messim to spełnienie marzeń!
---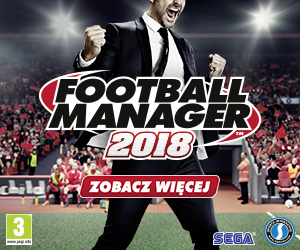 Źródło: fcbarcelona.com
Tagi: Athletic Club, Barca, fc barcelona, FCB, La liga, treningi
Dziś, 20:42
0
Wywiady
Valverde: Zrobimy wszystko, by wygrać
Dziś, 20:25
0
Kadra FCB
Kadra na mecz z Juve
Dziś, 17:47
0
Liga Mistrzów
Barca bliska awansu do fazy pucharowej
Dziś, 17:33
0
Wywiady
Jordi Alba: Barca zawsze musi wygrywać
Dziś, 17:27
0
Ciekawostki
Semedo bliski zawieszenia w Lidze Mistrzów
Dziś, 17:21
0
Zapowiedzi
Strzeż się, Stara Damo!
Dziś, 12:21
2
Transfery
Barca szykuje ofertę za Özila
Wczoraj, 21:39
3
Leo Messi
Messi rok bez wyjazdowego gola w Lidze Mistrzów
Wczoraj, 14:32
1
Ciekawostki
Luis Suarez czeka na przełamanie w Lidze Mistrzów
Wczoraj, 14:16
1
Doniesienia
Sześciu kontuzjowanych zawodników przed meczem z Juventusem
FC Barcelona -...
Wypowiedź...
SOM EL BARCA
Atletico...
Real Sociedad...
Barca 1-2...
Więcej
Reklama