Kontuzje Señor Arran @17.08.2017 | Przeczytano 574 razy
Wynik wczorajszego El Clasico to nie jedyna złą informacją związana z tymże meczem. Kontuzji doznał bowiem snajper FC Barcelony.
W minionym starciu z Realem Madryt Luis Suárez doznał kontuzji. Miało to miejsce pod koniec drugiej połowy. Niestety Ernesto Valverde nie miał już możliwości przeprowadzenia zmiany, toteż napastnik Barçy musiał dograć mecz do końca. Urugwajczyk dotrwał do 90. minuty, ale widać było, że bolące kolano utrudnia mu normalne poruszanie się.
Gerard Romero – dziennikarz stacji radiowej RAC1 – jest bardzo wiarygodnym źródłem, jeśli chodzi o klub ze stolicy Katalonii. Na swoim Twitterze poinformował, że snajper Blaugrany przeszedł już kompleksowe badania i, mimo iż nie została jeszcze opublikowana dokładna diagnoza, szacowany czas leczeni tej kontuzji wynosi ok. 30 dni.
Ze względu na tę absencję Luis Suárez nie zagra w trzech pierwszych kolejkach La Liga, w których Duma Katalonii podejmie Betis, Deportivo Alaves i Espnyol. Prawdopodobnie opuści on też mecze reprezentacji rozgrywane w ramach eliminacji do Mistrzostw Świata w Rosji.
---
ZOBACZ TAKŻE: Piqué: Pierwszy raz czuję się słabszy od Realu
---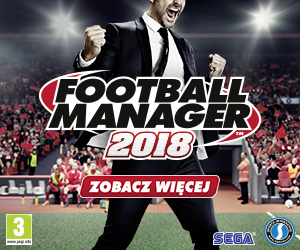 Źródło: Gerard Romero (RAC1)
Tagi: Barca, El Clasico, fc barcelona, FCB, Kontuzja, Suarez, Superpuchar
Dziś, 14:32
0
Ciekawostki
Luis Suarez czeka na przełamanie w Lidze Mistrzów
Dziś, 14:16
0
Doniesienia
Sześciu kontuzjowanych zawodników przed meczem z Juventusem
Dziś, 13:48
0
Spekulacje
Druga szansa dla Thomasa Vermaelena
Wczoraj, 14:33
4
El Clasico
Dwanaście lat od słynnych braw dla Ronaldinho w Madrycie
Wczoraj, 12:04
2
Doniesienia
Paulinho strzelił tyle samo goli w lidze, ile BBC Realu
Wczoraj, 11:59
1
Wywiady
Alba: Suarez jest najlepszym napastnikiem na świecie
Wczoraj, 11:40
0
Doniesienia
Strzelecka niemoc Luisa Suáreza przerwana
Wczoraj, 09:37
0
Doniesienia
Barcelona obserwuje młodego zawodnika Lyonu
Wczoraj, 00:13
1
Kadra FCB
Pique nie zagra z Valencią
Lis 18, 23:51
1
Konferencje prasowe
Valverde: Mieliśmy problemy, jednak udało się zwyciężyć
FC Barcelona -...
Wypowiedź...
SOM EL BARCA
Atletico...
Real Sociedad...
Barca 1-2...
Więcej
Reklama