La Liga Phenom @25.04.2017 | Przeczytano 4773 razy
Prezydent La Liga mimo zadeklarowanego bycia kibicem Realu Madryt nazwał Leo Messiego najlepszym piłkarzem wszech czasów po jego świetnym występie w El Clasico.
Argentyńczyk był kluczową postacią swojego zespołu w niedzielnym pojedynku na Santiago Bernabeu, prowadząc go do niezwykle ważnego zwycięstwa dzięki bramce w doliczonym czasie gry. Wskutek zdobytych przez Barcę trzech punktów, walka o mistrzowski tytuł może potrwać nawet do ostatniej kolejki ligowej.
Kilkadziesiąt godzin po tym spotkaniu, prezydent La Liga Santander, Javier Tebas zdecydował się na publiczne komplementowanie Messiego:
Gol Messiego? Oczywiście jako kibic Realu czuję się źle, głównie ze względu na czas, w jakim został on zdobyty, ale to dobry wynik dla emocji ligowych.

W oparciu o niedzielny mecz powiedziałbym, że Messi jest najlepszym piłkarzem wszech czasów i widzę, jak jego gra nieustannie ulega poprawie.
Tebas zdecydował się także na komentarz w sprawie Twitterowej wojny pomiędzy Gerardem Pique i Sergio Ramosem, odnosząc się do nieustannych pretensji obu zawodników w stronę sędziów w ostatnich tygodniach:
Wojna Ramosa z Pique to po prostu jedna z wielu rzeczy w piłce nożnej. Obaj czują napięcie i bronią interesów swoich barw. W reprezentacji narodowej na szczęście o tym zapominają.

Na Twitterze Pique jest zabawny i umie bardziej dogryźć. Sergio jest bardziej wrażliwy i wyraża dużą pasję. Lubię ich obu. Obaj jednak zbyt często komentują pracę sędziów.
---
ZOBACZ TAKŻE: COPE: Nowa umowa Messiego coraz bliżej​
---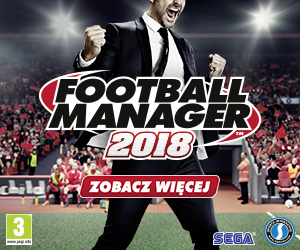 Źródło: LigaBBVA
Tagi: Barca, Barcelona, fc barcelona, FCB, La liga, Leo, Messi, Tebas, wywiad
Dziś, 17:47
0
Liga Mistrzów
Barca bliska awansu do fazy pucharowej
Dziś, 17:33
0
Wywiady
Jordi Alba: Barca zawsze musi wygrywać
Dziś, 17:27
0
Ciekawostki
Semedo bliski zawieszenia w Lidze Mistrzów
Dziś, 17:21
0
Zapowiedzi
Strzeż się, Stara Damo!
Dziś, 12:21
2
Transfery
Barca szykuje ofertę za Özila
Wczoraj, 21:39
3
Leo Messi
Messi rok bez wyjazdowego gola w Lidze Mistrzów
Wczoraj, 14:32
1
Ciekawostki
Luis Suarez czeka na przełamanie w Lidze Mistrzów
Wczoraj, 14:16
1
Doniesienia
Sześciu kontuzjowanych zawodników przed meczem z Juventusem
Wczoraj, 13:48
1
Spekulacje
Druga szansa dla Thomasa Vermaelena
Lis 19, 14:33
4
El Clasico
Dwanaście lat od słynnych braw dla Ronaldinho w Madrycie
FC Barcelona -...
Wypowiedź...
SOM EL BARCA
Atletico...
Real Sociedad...
Barca 1-2...
Więcej
Reklama