Wywiady aniajes @11.04.2017 | Przeczytano 3357 razy
Gwiazda PSG - Marco Verratti w rozmowie z Bein Sports został zapytany o to, którego z zawodników chciałby sprowadzić do francuskiego klubu.
Włoski pomocnik nie miał problemów z udzieleniem odpowiedzi na to pytanie i bez wahania wskazał na Neymara. Verratti był bowiem pod wrażeniem tego, co napastnik pokazał w ostatnim meczu przeciwko jego drużynie.
Neymar to młody zawodnik i był imponujący w ostatnich dwóch meczach przeciwko naszej drużynie. Nie pamiętam czegoś takiego w latach ubiegłych. W tym roku osiągnął niesamowity poziom. Myślę, że teraz jest na poziomie Messiego.

On jest w moim wieku, ma 24 lata i będzie wielkim zawodnikiem zarówno na dzisiaj jak i na przyszłość
---
ZOBACZ TAKŻE: Mistrzowie wracają do gry
---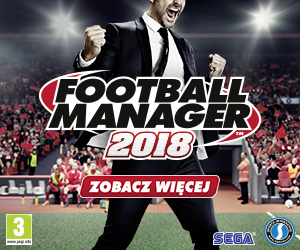 Źródło: mundodeportivo.com
Tagi: Barca, Barcelona, fc barcelona, FCB, Marco Verratti, Neymar, PSG, Transfery, Verratti, Wywiady
Dziś, 11:28
0
Składy
Przewidywane składy: Leganes - Barca
Dziś, 10:10
0
Doniesienia
W przyszłym tygodniu spotkanie ws. kontraktu Piqué
Dziś, 09:45
1
Doniesienia
Coutinho czy Özil?
Wczoraj, 21:23
0
Kadra FCB
Kadra na mecz z Leganes
Wczoraj, 21:07
1
Wywiady
Valverde: Mamy wiele do udowonienia
Wczoraj, 19:15
1
Konferencje prasowe
Garitano: Jeśli zagramy, żeby czerpać przyjemność, możemy stracić 5 lub 6 bramek
Wczoraj, 17:00
0
Zapowiedzi
Kontynuować dobrą passę!
Wczoraj, 14:39
0
Serwisowe
Rozpocznij karierę dziennikarza sportowego wraz z Barca.pl!
Wczoraj, 14:31
2
Transfery
Były zawodnik Realu alternatywą dla Coutinho
Wczoraj, 14:03
3
Doniesienia
VAR zagości w LaLiga!
FC Barcelona -...
Wypowiedź...
SOM EL BARCA
Atletico...
Real Sociedad...
Barca 1-2...
Więcej
Reklama