Wywiady aniajes @17.03.2017 | Przeczytano 1417 razy
W wywiadzie dla El Larguero Ivan Rakitić wypowiedział się na temat przyszłości Andresa Iniesty.
Ivan Rakitić stwierdził, że trudno będzie sobie wyobrazić odejście Iniesty ze względu na jego ogromną jakość.
Trudno jest sobie wyobrazić Barcelonę bez Iniesty. To tak jak Barcelona bez Xaviego. To bardzo trudne, a wręcz niemożliwe.
Pomocnik wypowiedział się również na temat przyszłości Messiego, o której tak wiele się mówiło w ostatnim czasie.
To, co Messi otrzymuje w Barcelonie nie można kupić za żadne pieniądze. Ponadto ma tutaj swojego bliskiego przyjaciela - Luisa Suareza. Dobrze się dogadują i spędzają dużo czasu razem. Jestem pewny, że Messi zostanie.
Rakitić przyznał także, że jeszcze kilka miesięcy temu sam był w podobnej sytuacji.
Nie wątpiłem w odnowienie swojego kontraktu. Grałem mniej, ale dlatego, że dokonano większych rotacji w składzie w stosunku do lat ubiegłych. Trener zna mnie lepiej niż ktokolwiek inny. Wie, że chcę grać i nie zamierzam odpuszczać. Chciałbym być tutaj zawsze.
---
ZOBACZ TAKŻE: Mestre: Musimy zdobyć bramkę w Turynie
---
---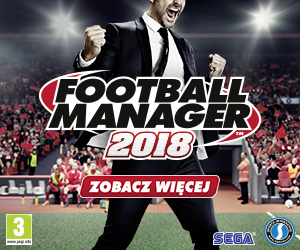 Źródło: sport.es
Tagi: Andres Iniesta, fc barcelona, Ivan Rakitić, Leo Messi, Wywiady
Wczoraj, 21:39
1
Leo Messi
Messi rok bez wyjazdowego gola w Lidze Mistrzów
Wczoraj, 14:32
1
Ciekawostki
Luis Suarez czeka na przełamanie w Lidze Mistrzów
Wczoraj, 14:16
1
Doniesienia
Sześciu kontuzjowanych zawodników przed meczem z Juventusem
Wczoraj, 13:48
1
Spekulacje
Druga szansa dla Thomasa Vermaelena
Lis 19, 14:33
4
El Clasico
Dwanaście lat od słynnych braw dla Ronaldinho w Madrycie
Lis 19, 12:04
2
Doniesienia
Paulinho strzelił tyle samo goli w lidze, ile BBC Realu
Lis 19, 11:59
1
Wywiady
Alba: Suarez jest najlepszym napastnikiem na świecie
Lis 19, 11:40
0
Doniesienia
Strzelecka niemoc Luisa Suáreza przerwana
Lis 19, 09:37
0
Doniesienia
Barcelona obserwuje młodego zawodnika Lyonu
Lis 19, 00:13
1
Kadra FCB
Pique nie zagra z Valencią
FC Barcelona -...
Wypowiedź...
SOM EL BARCA
Atletico...
Real Sociedad...
Barca 1-2...
Więcej
Reklama