Wywiady aniajes @17.03.2017 | Przeczytano 1236 razy
Jordi Mestre po rozlosowaniu par ćwierćfinałowych Ligi Mistrzów skomentował pojedynek FC Barcelony z Juventusem.
Jordi Mestre stwierdził, że nie należy się spodziewać łatwego pojedynku.
Losowanie to tylko losowanie. W ćwierćfinale nie ma łatwych rywali, a pojedynki zawsze są wyrównane. Mecz z Juventusem nie będzie należał do najłatwiejszym. Trzeba pamiętać, że mierzyliśmy się z nim w finale dwa lata temu.
Wiceprezydent przyznał również, że Barcelona jest obecnie w dobrym momencie.
W tym momencie mamy dobrą dynamikę i wysokie morale, ale to nie znaczy, że wszystko przyjdzie nam z łatwością.
Na zakończenie Mestre został zapytany o zalety grania rewanżu u siebie.
Zalety rozgrywania rewanżu u siebie zależą od tego, co wydarzy się w pierwszym meczu. Mamy nadzieję, że nie będzie podobnie jak w Paryżu. Musimy zdobyć bramkę w Turynie.
---
ZOBACZ TAKŻE: Juventus rywalem Barcy w ćwierćfinale UCL!
---
---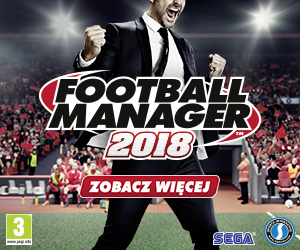 Źródło: sport.es
Tagi: fc barcelona, Jordi Mestre, Juventus Turyn, Liga Mistrzów, Wywiady
Dziś, 14:32
0
Ciekawostki
Luis Suarez czeka na przełamanie w Lidze Mistrzów
Dziś, 14:16
0
Doniesienia
Sześciu kontuzjowanych zawodników przed meczem z Juventusem
Dziś, 13:48
0
Spekulacje
Druga szansa dla Thomasa Vermaelena
Wczoraj, 14:33
4
El Clasico
Dwanaście lat od słynnych braw dla Ronaldinho w Madrycie
Wczoraj, 12:04
2
Doniesienia
Paulinho strzelił tyle samo goli w lidze, ile BBC Realu
Wczoraj, 11:59
1
Wywiady
Alba: Suarez jest najlepszym napastnikiem na świecie
Wczoraj, 11:40
0
Doniesienia
Strzelecka niemoc Luisa Suáreza przerwana
Wczoraj, 09:37
0
Doniesienia
Barcelona obserwuje młodego zawodnika Lyonu
Wczoraj, 00:13
1
Kadra FCB
Pique nie zagra z Valencią
Lis 18, 23:51
1
Konferencje prasowe
Valverde: Mieliśmy problemy, jednak udało się zwyciężyć
FC Barcelona -...
Wypowiedź...
SOM EL BARCA
Atletico...
Real Sociedad...
Barca 1-2...
Więcej
Reklama