Liga Mistrzów aniajes @16.03.2017 | Przeczytano 607 razy
FC Barcelona po historycznym zwycięstwie nad PSG stała się wielkim kandydatem do triumfu w całych rozgrywkach, jednak wcześniej musi pokonać jeszcze kilka drużyn.
Nikt nie chciałby trafić na FC Barcelonę w jutrzejszym losowaniu, natomiast drużyna z Katalonii ma jedno życzenie odnośnie tego losowania. Co ciekawe nie jest to trafienie na jeden z "łatwiejszych" zespołów, jakim mógłby być Leicester, Monaco czy Borussia. Zamiast nich FC Barcelona chciałaby, żeby Real zagrał z Atlético.
Barça uważa, że pojedynek tych drużyn byłby idealny z powodów fizycznych i psychicznych, a ponadto mógłby przynieść korzyści Barcelonie w lidze.
Tym samym FC Barcelona nie chciałaby mierzyć się na tym etapie rozgrywek z hiszpańską drużyną, lecz wolałaby, żeby jedna z nich odpadła w ich bezpośrednim pojedynku. Trafienie na Real oznaczałoby dla Barcelony trzy El Clásico w ciągu dwóch tygodniu, co na pewno byłoby męczące. Jeśli chodzi o Atlético, to Barcelona również nie chciałaby z nim zagrać, gdyż nie ma najlepszych wspomnień z tą drużyną, biorąc pod uwagę ich pojedynki z ubiegłych sezonów.
---
ZOBACZ TAKŻE: Ronaldinho: Złota Piłka dla Neymara to kwestia czasu
---
---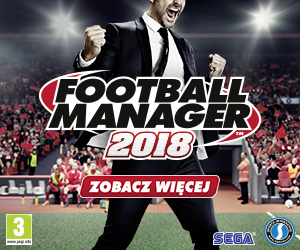 Źródło: sport.es
Tagi: Atletico Madryt, fc barcelona, Liga Mistrzów, Losowanie, Real Madryt
Dziś, 11:28
0
Składy
Przewidywane składy: Leganes - Barca
Dziś, 10:10
0
Doniesienia
W przyszłym tygodniu spotkanie ws. kontraktu Piqué
Dziś, 09:45
1
Doniesienia
Coutinho czy Özil?
Wczoraj, 21:23
0
Kadra FCB
Kadra na mecz z Leganes
Wczoraj, 21:07
1
Wywiady
Valverde: Mamy wiele do udowonienia
Wczoraj, 19:15
1
Konferencje prasowe
Garitano: Jeśli zagramy, żeby czerpać przyjemność, możemy stracić 5 lub 6 bramek
Wczoraj, 17:00
0
Zapowiedzi
Kontynuować dobrą passę!
Wczoraj, 14:39
0
Serwisowe
Rozpocznij karierę dziennikarza sportowego wraz z Barca.pl!
Wczoraj, 14:31
2
Transfery
Były zawodnik Realu alternatywą dla Coutinho
Wczoraj, 14:03
3
Doniesienia
VAR zagości w LaLiga!
FC Barcelona -...
Wypowiedź...
SOM EL BARCA
Atletico...
Real Sociedad...
Barca 1-2...
Więcej
Reklama