Wywiady Phenom @11.03.2017 | Przeczytano 641 razy
Były zawodnik Barcy podczas ostatniego wywiadu wypowiedział się na temat historycznej wygranej jego byłej drużyny.
Brazylijczyk podczas wywiadu przyznał, że bycie świadkiem tak historycznego wydarzenia było dla niego czymś wspaniałym:
Widziałem ten mecz na żywo prosto z Camp Nou i byłem oszołomiony jak wszyscy culés. Pomyślałem, że to nie jest możliwe. Świętowałem ze wszystkimi kibicami. Wspaniale było zasiąść na trybunach w tamten dzień.
Były obrońca wyjawił również, że niektórzy kibice składali mu gratulacje:
Wszyscy culés składają mi gratulacje oraz mówią, że to był niewiarygodny wieczór, który sprawił im ogromną radość. To wszystko jest zasługą Sergiego. To on dał im niewyobrażalną radość po golu na 6-1. Oni i tak na co dzień mają wiele powodów do radości, ponieważ bycie kibicem Barcy to ogromny przywilej, ale dzięki ostatnim wydarzeniom uczucie to było jeszcze lepsze.
---
ZOBACZ TAKŻE: Kaká: Neymar powinien zmienić imię na Reymar
---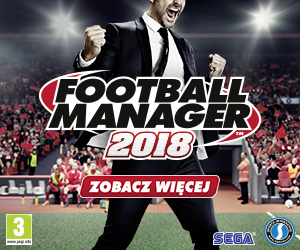 Źródło: sport.es
Wczoraj, 14:33

4
El Clasico
Dwanaście lat od słynnych braw dla Ronaldinho w Madrycie

Wczoraj, 12:04

1
Doniesienia
Paulinho strzelił tyle samo goli w lidze, ile BBC Realu

Wczoraj, 11:59

1
Wywiady
Alba: Suarez jest najlepszym napastnikiem na świecie

Wczoraj, 11:40

0
Doniesienia
Strzelecka niemoc Luisa Suáreza przerwana

Wczoraj, 09:37

0
Doniesienia
Barcelona obserwuje młodego zawodnika Lyonu

Wczoraj, 00:13

1
Kadra FCB
Pique nie zagra z Valencią

Lis 18, 23:51

1
Konferencje prasowe
Valverde: Mieliśmy problemy, jednak udało się zwyciężyć

Lis 18, 19:21

0
Pod Lupą
Pod Lupą: Leganes - Barcelona

Lis 18, 18:25

2
Relacje
Dobry wynik na ciężkim terenie

Lis 18, 17:04

0
Wywiady
Marcelino: Barcelona daje mniej szans niż Real Madryt
FC Barcelona -...
Wypowiedź...
SOM EL BARCA
Atletico...
Real Sociedad...
Barca 1-2...
Więcej
Reklama